The 4th China (Guangzhou) International Aluminum Industry Exhibition – AL Expo 2016, takes place on the 26 – 28 September at the China Import & Export Fair Complex.
AL Expo 2016 is the only aluminium industry trade fair to take place in South China, in a province that has the largest aluminium manufacturing base in the country. This event provides a great opportunity for networking and sharing industry ideas.
AL Expo 2016(4th China (Guangzhou) Int'l Aluminum Industry Exhibition 2016) will be held in China import & Export Fair Complex from 26 Sep. to 28 Sep., 2016, which has been successfully held for three times and provides a good platform for aluminum people to find business partners and share industry ideas.
With the continuous growth of industries such as 3C, electric appliance, lighting, new energy, furniture, container, rail transit, vehicles, shipping and so on, the demands for aluminium materials are constantly emerging. Huge market, rich demand as well as various products have provided an excellent development room for aluminum enterprises and China is expected to become a manufacturing center and supplier of aluminum industry in the future.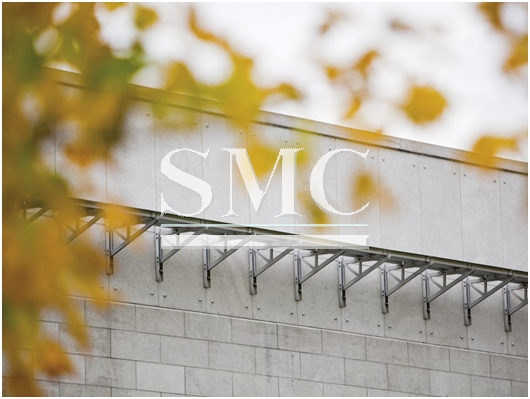 As it is known that Guangdong is the biggest aluminum manufacturing base in China, many renowned aluminum enterprises were located at GuangdongProvince, such as Fenglu Aluminium., Jianmei Aluminum Profile ,Nanhua Aluminium, Galuminium Group ,Weiye Group, HaoMei Aluminum, Huachang Aluminum and so on. Meanwhile AL Expo 2016 is the only industry trade fair for aluminum industy in south China and becomes one of the most valuable platforms for foreign companies to expand China's market or find reliable suppliers.
Al Expo 2016 is warmly welcoming all aluminum people to join us in Guangzhou, China. If you are interested in exhibiting or visiting, please contact us for registration.
To register as an exhibitor or a visitor, or for more information, please go to: AL Expo 2016(http://www.chinaaluminum.net/en/about.asp?id=1)
Shanghai Metal Corporation is a trusted aluminum alloy, aluminum foil price, stainless steel price and stainless steel manufacturer, kinds of stainless steel in china. It also includes stainless steel tube、stainless steel mesh、stainless steel sheet.
Guest contributors are welcome at the Alloy Wiki.It is a weekly wiki and guide on alloy information and processing technology, while also about the vast array of opportunities that are present in manufacturing. Our team of writers consists of a Machining Material Supplier / Machinist / Tool and Die Maker, a Biomedical Engineer / Product Development Engineer, a Job Development Coordinator / Adjunct Professor, and a President and CEO of a manufacturing facility.
Link to this article:AL EXPO 2016, GUANGZHOU, CHINA
Reprint Statement: If there are no special instructions, all articles on this site are original. Please indicate the source for reprinting:Alloy Wiki,thanks!^^