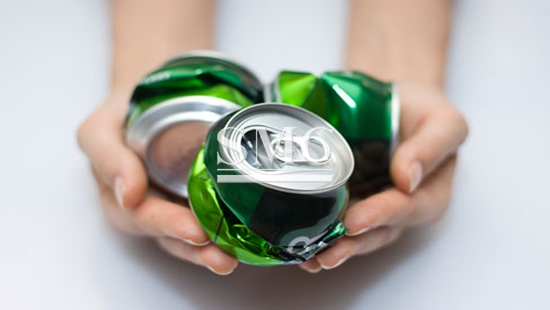 Alcoa and Rio Tinto are working together on a manufacturing process for aluminum that releases oxygen, by using an inert anode that does not rely on carbon. They have announced a joint venture, Elysis, with the goal of scaling up and commercializing the technology. Currently, primary method for producing aluminum, electrolysis, involves the release of carbon dioxide, a greenhouse gas. Emmisions from aluminum smelting constitute 1% of the world total.
"It takes about a half pound of carbon to be consumed in the production of about a pound of aluminum," says Donald Sadoway, a professor of materials chemistry at MIT. "The aluminum process that we use today was invented in 1886 simultaneously by two men, one in the United States and one in France."
Heidi Brock, president and chief executive of the Aluminum Association, an industry trade association, said: "The Elysis technology is a potential game-changer for the aluminum industry. Aluminum is already a sustainable material, thanks to its recycling profile and use-phase benefits, but by removing much of the carbon impact on the front end of production, it can play an even greater role in tackling global energy challenges."
Apple is investing $10.1 million into Alcoa's venture, in order to reduce their carbon footprint. Every Apple phone contains 11 grams of aluminum, and aluminum production makes up 24% of Apple's carbon footprint.
Another issue with electrolysis is that it is electricity intensive, and more often than not, the electricity comes from nonrenewable sources, thus causing indirect emissions. If the aluminum is made in Canada, the Canadian government, and the government of Quebec are prepared to invest in the Alcoa-Apple partnership, because the electricity needed can be generated from hydro-power. Currently hydropower makes up 96% of Quebec's power supply, and close to 26% of Canada's power supply.
"It sounds like they've eliminated the direct emissions in the smelting process, which is significant," said Greg Keoleian, who directs the Center for Sustainable Systems at the University of Michigan in Ann Arbor and has studied aluminum production. "But I will say, a majority of the emission are actually related to the electricity, and they haven't eliminated that. Aluminum is very electricity-intensive."
At SMC, we offer a wide selection of Aluminum products, suited to a wide range of applications. All of our products come labeled and packaged to your individual need. For more information including specifications and price, please click here.
Shanghai Metal Corporation is a trusted aluminum alloy, aluminum foil price, stainless steel price and stainless steel manufacturer, kinds of stainless steel in china.

Guest contributors are welcome at the Alloy Wiki.It is a weekly wiki and guide on alloy information and processing technology, while also about the vast array of opportunities that are present in manufacturing. Our team of writers consists of a Machining Material Supplier / Machinist / Tool and Die Maker, a Biomedical Engineer / Product Development Engineer, a Job Development Coordinator / Adjunct Professor, and a President and CEO of a manufacturing facility.