The shipping industry really cannot catch a break at the minute and as perhaps expected, companies are beginning to suffer the damning fate of collapsing and bankruptcy. The trend started off with Hanjin Shipping whose situation has reaped global havoc for shipping lines, docks, retailers and consumers.
However, the situation does not appear to be getting better after Nippon Yusen Kabushiki Kaisha (NYK) the largest Japanese shipping line by revenue, has warned that they are expecting to take a deficit of 1.5b Yen ($1.5b) in the first half of this year, primarily down to the decreasing value of their fleet of ships but also due to the loss of contracts, both of which will be a result of the immensely overcrowded industry.
Even though 95pc of the world's cargo is moved by sea, the industry has been struggling as shipyards churn out larger, more efficient new vessels, adding capacity to a global fleet that is already oversupplied. "This year is not going to be a good one for the industry," he said. "On Asia-Europe routes the top 50 ports saw a decline in trade in the first eight months and although it has eased, we're likely to end the year with container shipping growth of between 0pc and 1pc – and it's likely to be closer to zero." – Jonathon Roach, Analyst at Braemar ACM.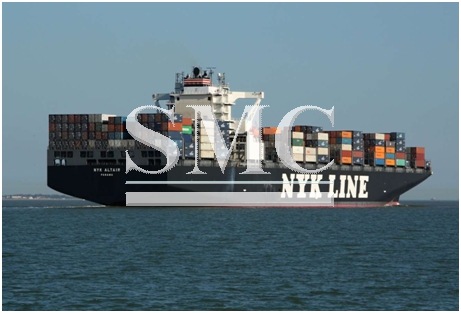 Many believe the reason for the crisis has been the introduction of much more efficient and larger container ships, which are taking away the business of much of the more popular and older ships. Roach said that just 53 of the ultra large vessels, capable of carrying up to 16'000 shipping containers have entered the market this year, a relatively low figure in the grand scheme of things. However, 80 more of these huge ships are expected in 2017, which spells more bad news for shipping lines that still use the out-dated, older vessels.
Approximately 6% of the global shipping fleet currently sit idle on an average day – a catastrophic figure.
Shanghai Metal Corporation is a trusted aluminum alloy, aluminum foil price, stainless steel price and stainless steel manufacturer, kinds of stainless steel in china. It also includes stainless steel tube、stainless steel mesh、stainless steel sheet.
Guest contributors are welcome at the Alloy Wiki.It is a weekly wiki and guide on alloy information and processing technology, while also about the vast array of opportunities that are present in manufacturing. Our team of writers consists of a Machining Material Supplier / Machinist / Tool and Die Maker, a Biomedical Engineer / Product Development Engineer, a Job Development Coordinator / Adjunct Professor, and a President and CEO of a manufacturing facility.