In recent project conducted by the Federation of Master Builders (FMB) 70% of UK builders report they have seen an increase in the cost of material prices since the country voted to leave the European Union,
primarily due to depreciation in the British pound.
The trade association suggested that building materials could see a price hike of between 10-15% by the end of 2017.
Sarah McMonagle, Director of External Affairs at the FMB, said: "Thousands of smaller building firms are grappling with the rising cost of materials caused by the depreciation of sterling since the EU referendum.
Roughly a quarter of all materials that are used within the UK construction industry are imported from overseas, making the industry incredibly vulnerable to unexpected and large-scale fluctuations of the currency.
"The combined pressure of higher material prices and the rising cost of skilled labour represents a serious challenge to builders."
Due to the importance of the construction industry to any economy, any price hikes are likely going to be also felt elsewhere. For example, if the construction industry is seeing significant prices increases then
these costs will have to be shifted elsewhere in order to maintain a healthy profit margin. Property developers are likely to see the prices of their building projects increased.
Sarah added: "There is also an added headache for the builder, as material price rises can come at short notice and if they are mid-project, the original costing is no longer accurate. This makes pricing jobs
problematic and leads to construction SMEs having to cover themselves against sudden price swings."
Some builders are attempting to mitigate the effects of rising prices by introducing larger contingency funds when pricing for a job, or by stipulating in the contract that the overall contract price will change in
the case of material price hikes, the FMB said.
Whatever happens, Britain is in for an interesting 2017 and even if the long term gains to become apparent, the country can expect periods of turbulence.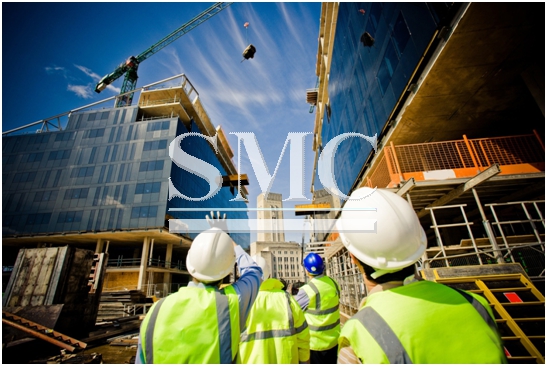 Guest contributors are welcome at the Alloy Wiki.It is a weekly wiki and guide on alloy information and processing technology, while also about the vast array of opportunities that are present in manufacturing. Our team of writers consists of a Machining Material Supplier / Machinist / Tool and Die Maker, a Biomedical Engineer / Product Development Engineer, a Job Development Coordinator / Adjunct Professor, and a President and CEO of a manufacturing facility.