Probably the planet's most famous factory has begun operation in Nevada. The staggering 4.9 million square foot factory will initially just be producing battery cells, in a bid to compete with the Asian powers of China, Japan, and South Korea. Tesla's factory already employs 2900 people and 2017 will see a further 4'000 people employed.
Although the factory is only a third of the way complete upon completion it is going to double the global production of lithium-ion batteries in addition to drastically increasing local employment rates. When the time comes, the factory will also begin producing the Tesla Model 3 there.
Tesla has begun somewhat renowned for setting highly unrealistic deadlines and unsurprisingly missing them. However, credit where credit is due, the company has most definitely met this deadline and rightly received acclaim from far and wide. The Tesla Model 3 will be the first mass-produced car by Tesla, so no doubt keeping to the timescale was more important than previous tasks due to the desire to lure further investment and keep current investors faith.
The Gigafactory is a necessity for Tesla, as Musk and his team realized long ago that the worldwide production of lithium-ion battery cells was not enough to support the production of the Model 3 – at least not for the numbers Tesla aims to sell. While the venture is still a risk, as the Gigafactory costs $5 billion and the Tesla Model 3 costs $35,000, the speed with which the company has prepared itself is a positive sign.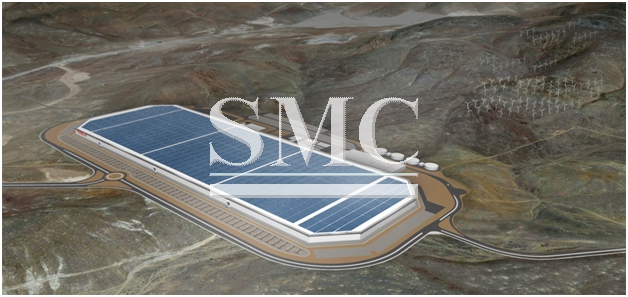 Guest contributors are welcome at the Alloy Wiki.It is a weekly wiki and guide on alloy information and processing technology, while also about the vast array of opportunities that are present in manufacturing. Our team of writers consists of a Machining Material Supplier / Machinist / Tool and Die Maker, a Biomedical Engineer / Product Development Engineer, a Job Development Coordinator / Adjunct Professor, and a President and CEO of a manufacturing facility.