After a frantic two weeks, firstly with the highly anticipated LME week in which thousands of industry experts attended, and then the U.S. Presidential election of the controversial Donald Trump, base metals are beginning to find normality this week.
Base metals drifted lower in LME trading on the morning of Wednesday November 16 in calmer conditions. Prices began their decline on Friday November 11 pretty rapidly, due to their unexpectedly high peaks. Whilst market participants opinions differed on the motive behind the surge last week, all agreed that the sudden influx of fund money had pushed prices too high too quickly, making a correction inevitable.
Trading has proved calmer this week but volatility could quickly resurface – not least of all after Donald Trump pulled off a shock win in the US presidential election and subsequently pledged to spend billions of dollars on infrastructure projects that should boost demand for metals.
"Together with the easing of the 'Trump effect' of infrastructure building and the seemingly inexorable rise in the dollar, it seems that we now will be entering a phase of consolidation inside a new, higher range for the immediate future," Sucden noted.
The three-month LME copper price recently traded at $5,484 per tonne, down $41 on Tuesday's close. Take-up has been slower today – fewer than 8,000 lots have changed hands on Select so far compared with almost twice that level by this time yesterday.
The three-month aluminium price was $17 lower at $1,718 per tonne. Stock slipped 375 tonnes to 2,160,100 tonnes and cancelled warrants rose 4,375 tonnes to 753,625 tonnes.
The three-month zinc price at $2,559 per tonne was down $54. The metal reached its strongest since 2010 earlier this week above $2,680 per tonne; despite its subsequent retreat, the metal remains resilient, traders said.
Three-month nickel eked out a $25 price gain to $11,320 per tonne; stocks rose 275 tonnes to 445,975 tonnes.
The three-month lead price at $2,188 per tonne was down $22; stocks were unchanged. The three-month tin price recently traded at $20,050 per tonne, a fall of $250.
Source: FastMarkets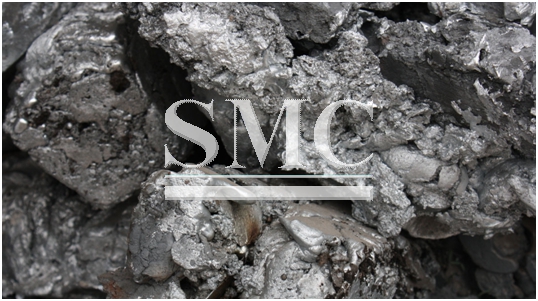 Shanghai Metal Corporation is a trusted aluminum alloy, aluminum foil price, stainless steel price and stainless steel manufacturer, kinds of stainless steel in china.
Guest contributors are welcome at the Alloy Wiki.It is a weekly wiki and guide on alloy information and processing technology, while also about the vast array of opportunities that are present in manufacturing. Our team of writers consists of a Machining Material Supplier / Machinist / Tool and Die Maker, a Biomedical Engineer / Product Development Engineer, a Job Development Coordinator / Adjunct Professor, and a President and CEO of a manufacturing facility.
Link to this article:Base Metals back to normality
Reprint Statement: If there are no special instructions, all articles on this site are original. Please indicate the source for reprinting:Alloy Wiki,thanks!^^