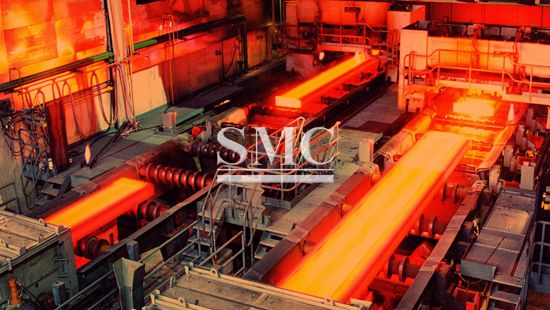 China is currently the world's largest steel producer. Yet, it is not the only one. Other countries also export the said alloy and China itself imports some. In 2017, it imported 703,000 tons –a 200% increase compared to the previous year.
A good share of these imports comes from Indonesia, a country which has recently attracted foreign investors in the steel industry. The country is rich in copper, tin and carbon. There are also large supplies of nickel, a material widely used to get stainless steel. An investigation was carried out by Chinese authorities in Indonesia after a complaint by Shanxi Taigang Stainless Steel and other four firms that alleged dumping practices.
The products targeted are stainless steel billet and hot-rolled stainless steel sheet. Chinese firms worry that imports from Indonesia could cause a fall in prices, as shown by the 2017 steel imports figures. Prices of imported steel products plunged 23% in a year and the trend could expand to domestic products.
Different Chinese companies are involved in the investigation, including Tsingshan Stainless Steel, a major metal producer, which has heavy investments in Indonesia and runs an industrial park at Morowali.
The probe is the last step of an enduring challenge between the two nations. Indonesia is expected to lead the nickel market in the next ten years, as its production is predicted to increase by more than 8% by 2027 -far more than any other competitor.
Indonesia is recovering quickly after a previous export ban was amended in 2017. In addition, Indonesia can take advantage of Philippines's stop in nickel production as a consequence of environmental-friendly policies.
In the short-term, this surge in nickel production will help Indonesian steel mills to increment their output. The government wants to increase overall capacity to 17 million tons by 2024 and 25 million tons by 2035. Only Tsingshan's owned plant will produce 3 million tons by the end of this year, and more Chinese firms are expected to invest in the country in the years to come.
The main advantage of Indonesia-based steel producers is the availability of low-cost raw material. Indeed, on benchmark LME nickel price has risen 27% last year and the trend is continuing, while stainless is not following nickel's rally. If this situation will not change, Chinese steel industry could be damaged by an expansion of stainless production in Indonesia.
Shanghai Metal Corporation is a leader in the metal market. We are committed to provide our customers with the best services and products. To do so, we follow and analyze any relevant change in the international markets and politics. For more information and a full list of products, please click here.
Shanghai Metal Corporation is a trusted aluminum alloy, aluminum foil price, stainless steel price and stainless steel manufacturer, kinds of stainless steel in china.

Guest contributors are welcome at the Alloy Wiki.It is a weekly wiki and guide on alloy information and processing technology, while also about the vast array of opportunities that are present in manufacturing. Our team of writers consists of a Machining Material Supplier / Machinist / Tool and Die Maker, a Biomedical Engineer / Product Development Engineer, a Job Development Coordinator / Adjunct Professor, and a President and CEO of a manufacturing facility.