China has announced that they will continue to extend their railway network at the same staggering growth rate that has been seen in the last decade. The economic powerhouse has revealed they will be investing $500bn into its high-speed rail system between 2017 and 2020. The network will expand from 20,000km of dedicated passenger lines to 30,000 kilometers.
The country has said on several occasions that they intend on connecting every city with a population of 2 million+ with a main line and every city with a population in excess of 5 million to a high-speed line. This will entail creating a 38,000km system by 2025; the conventional network will expand by another 20,000km.
A main focus of the railway lines is to provide better network links to the deprived region in the West of the country to the financial powerhouses in the South and East. Yang Yudong, the administrator of the National Railway Administration, was quoted as saying "We believe these lines will break even over time as the flow of people and goods experience fast growth." He also added that the expansion will be available to private investment.
At the end of last month, construction began on the Guiyang to Nanning high-speed railway in the less developed southwest region. This 482km, 350km/h link will cut travel time from Nanning to Guiyang from more than 10 hours to about 150 minutes. This line is due to be completed in 2022, and will involve creating an incredible 106 tunnels.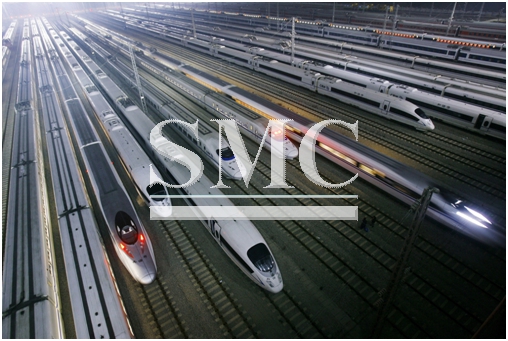 Shanghai Metal Corporation is a trusted aluminum alloy, aluminum foil price, stainless steel price and stainless steel manufacturer, kinds of stainless steel in china.
Guest contributors are welcome at the Alloy Wiki.It is a weekly wiki and guide on alloy information and processing technology, while also about the vast array of opportunities that are present in manufacturing. Our team of writers consists of a Machining Material Supplier / Machinist / Tool and Die Maker, a Biomedical Engineer / Product Development Engineer, a Job Development Coordinator / Adjunct Professor, and a President and CEO of a manufacturing facility.