China's Need of Medical Devices
The Problem
China is a world leader in many markets such as the metal, manufacturing, and technology industries. However, China is falling behind in another very important and profitable industry, the homegrown medical device industry. In totality, the homegrown and imported medical device market is roughly 6.7 trillion Yuan or one trillion US dollars yearly. The problem with that is the domestic medical device production is only responsible for 30 million Yuan yearly. That is less than one percent of the market value. Part of the issue is that the medical device industry in China is based on copies of imported devices. Therefore, they are of a much lower quality and can be extremely problematic. Due to the large costs associated with these medical devices coupled with the importation costs, only a fraction of patients can receive the medical attention they require. Nie Honglin, is the founder and CEO of Shanghai Eziesurg Medical, the first hi-tech company dedicated to making minimally invasive surgery devices for tumor disease said, "with insufficient patent protection, the Chinese practitioners are usually reluctant to invest heavily into research and product innovation". The result of this is that it is estimated that only around ten percent of cancer patients can land a minimally invasive surgery. Minimally invasive surgeries have less operative trauma and other complications than equivalent surgeries to treat the same medical issues. Using these hi-tech medical devices opposed to surgery reduces patient's risk of infection, complications, and even death. The production of high end medical devices in China and making these products more affordable and available has the potential to save million of lives.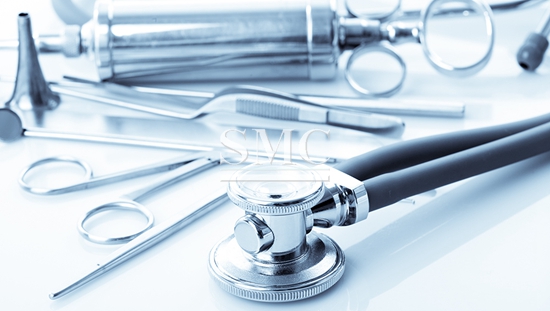 The Solution
There is not one solution to the massive issue surrounding the medical device availability in China. However, there are a few viable options that could prove successful if implemented. Nie Honglin, suggests that in order to take control of the high-end medical device industry, the government should introduce more encouraging measures to show more respect to research and development efforts by medical scientists. If the Chinese authority increases the use of medical devices manufactured locally it has the potential to make it more difficult for foreign device makers to do business in this sector of industry. The Chinese authorities are also tightening regulations and imposing stiffer fines in an attempt to increase the quality of the medical technology and curb the illegal activities associated with the industry. Honglin believes a joint partnership between the medical device industry, hospitals, and clinical doctors would help enhance research and development of innovation of products. Over the next several years, China hopes to increase its stake in the medical device industry, benefiting patients and producers alike.
Shanghai Metal Corporation is a trusted aluminum alloy, aluminum foil price, stainless steel price and stainless steel manufacturer, kinds of stainless steel in china.

Guest contributors are welcome at the Alloy Wiki.It is a weekly wiki and guide on alloy information and processing technology, while also about the vast array of opportunities that are present in manufacturing. Our team of writers consists of a Machining Material Supplier / Machinist / Tool and Die Maker, a Biomedical Engineer / Product Development Engineer, a Job Development Coordinator / Adjunct Professor, and a President and CEO of a manufacturing facility.
Link to this article:China's Need of Medical Devices
Reprint Statement: If there are no special instructions, all articles on this site are original. Please indicate the source for reprinting:Alloy Wiki,thanks!^^