Cold-formed steel (CFS) is non-combustible, which reduces the risk of property loss during construction and over the life of the structure. Reduced risk of property loss leads to lower insurance premiums for builders and owners. In fact, builders who use steel framing saves as much as a 43 percent discount on a broad range of insurance products.
This makes steel framing even more competitive with other construction materials.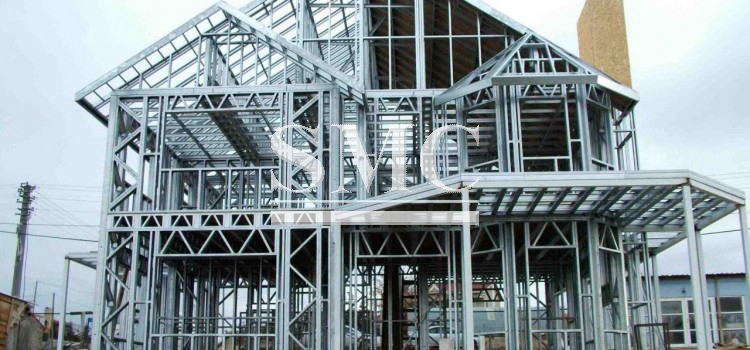 Moreover, there are a lot of insurance companies and programs that give much lower insurance premiums to contractors who use CFS such as STEEL Advantage Program. According to Bill Kraft, the SFA's Director of Marketing, "Cold-formed steel framing has proven to be a cost-effective and durable structural framing solution for projects in these market segments. With the addition of STEEL Advantage we've strengthened our position as one of the most economically feasible building materials for residential and commercial construction". The program is launched by The Steel Framing Alliance and DiBuduo & DeFendis Insurance Brokers, LLC which is specifically tailored for cold-formed steel-framed construction projects.
Following are some details about the benefits of STEEL Advantage:
Up to 50% premium savings on General Liability when compared to wood framing and concrete.
Approximately 15%-60% savings on Workers Compensation premiums when compared to wood framing and concrete
Approximately 5%-15% savings on Surety/Bonds when compared to wood framing and concrete
Approximately 15%-25% savings on Commercial Property when compared to wood framing and concrete
Shanghai Metal Corporation is a trusted aluminum alloy, aluminum foil price, stainless steel price and stainless steel manufacturer, kinds of stainless steel in china.
Guest contributors are welcome at the Alloy Wiki.It is a weekly wiki and guide on alloy information and processing technology, while also about the vast array of opportunities that are present in manufacturing. Our team of writers consists of a Machining Material Supplier / Machinist / Tool and Die Maker, a Biomedical Engineer / Product Development Engineer, a Job Development Coordinator / Adjunct Professor, and a President and CEO of a manufacturing facility.