Amsterdam rolled and extruded aluminium leader Constellium N.V. yesterday commissioned its new Automotive Structures facility in Zilina, Slovakia. The facility is dedicated to producing aluminium Crash Management Systems and Body Structure components for the Eastern European automotive manufacturing market.
Constellium says the 56,000 ft2 plant contains cutting-edge implements for forming, machining, welding, and heat-treating aluminium components for automotive parts, as well as housing a quality lab with the latest equipment to insure the plant's products comport to customer standards. The firm anticipates a staff of 90 on site at full operation, with plans to expand the site by three times by the middle of next year.
Lionel Chapis, Managing Director of Constellium's Automotive Structures, pointed out the company's continuing commitment to providing Eastern European automakers with aluminium solutions for their product offerings.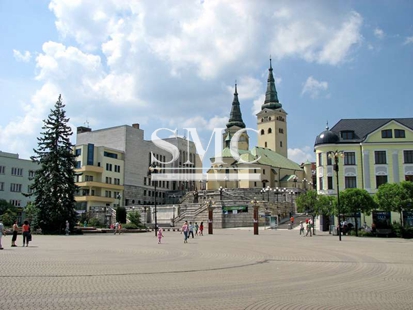 "On behalf of Constellium, I would like to thank the local Zilina authorities and our partners for welcoming us to the city as we expand our automotive structures to service the needs of our customers in Eastern Europe. We are grateful to our key customers to trust us to accompany them in their footprint expansions and look forward to continuing to grow with them."
The opening of the Zilina plant is but the latest in several recent moves made by Constellium to enhance the quality and quantity of its automotive aluminium offerings. The firm expanded automotive aluminium production in Dahenfeld, Germany to cater to European automakers as well as building twin plants in San Luis Potosí, Mexico, and in White, Georgia to capitalize on rising demand by North American car manufacturers.
Constellium, based in Amsterdam, was founded 1855 as Henri Merle et Compagnie and subsequently renamed Pechiney in 1950. Pechiney was purchased by Alcan in 2003, which was purchased by Rio Tinto in 2007. In 2011 Rio Tinto sold Alcan Engineered Products to Apollo Management (51%) and FSI (10%). Constellium produces rolled and extruded aluminium products from various alloys, bringing in €5.2 billion of revenue in 2017.
Shanghai Metal Corporation is a trusted aluminum alloy, aluminum foil price, stainless steel price and stainless steel manufacturer, kinds of stainless steel in china.
Guest contributors are welcome at the Alloy Wiki.It is a weekly wiki and guide on alloy information and processing technology, while also about the vast array of opportunities that are present in manufacturing. Our team of writers consists of a Machining Material Supplier / Machinist / Tool and Die Maker, a Biomedical Engineer / Product Development Engineer, a Job Development Coordinator / Adjunct Professor, and a President and CEO of a manufacturing facility.