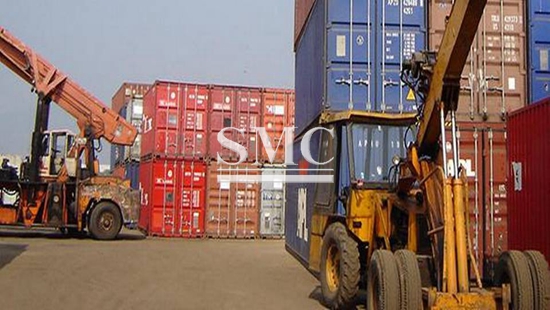 The container freight station (CFS) industry will face an existential crisis sooner than later, starting with flat-lining of revenues this fiscal due to a surge in the share of direct port delivery (DPD) import containers, particularly at Jawaharlal Nehru Port Trust (JNPT), India's biggest container gateway, located near Mumbai, according to Crisil Research.
The industry, with earned about ₹4,500 crore in FY 2018, has been growing at 6-8 per cent annually over the past five years.
India has some 169 CFSs and 67 inland container depots (ICDs).
JNPT scenario
JNPT, which houses the largest CFS cluster in India, saw a 428 per cent year-on-year surge in DPD volume (545,000 containers) in FY18 compared with 53 per cent (103,000 containers) in FY2017, the first full fiscal after DPD was rolled out in February 2016.
The share of DPD in total containers transported by road jumped to 39 per cent in March 2018. For FY18, the share of DPD was 32 per cent compared with 4-6 per cent in FY17. The number of importers opting for DPD was 1,346 in March 2018 compared with just 11 in February 2016.
"As more importers opt for DPD, the revenue of CFSs, comprising handling, storage and inspection charges, would dip further this fiscal. To offset this, CFS operators are expected to focus on alternative revenue sources from allied logistics and transportation services," says Prasad Koparkar, Senior Director, CRISIL Research.
CFS may stay
However, more than half of the DPD containers are re-sent to a CFS either because of non-clearance within 48 hours or voluntarily by importers for storage and onward transportation to hinterland. Hence, the use of CFS as a transport and storage solution would remain worthwhile for some importers.
They use CFS as a transportation and storage service provider after DPD clearance, because of their own inventory management and infrastructure constraints. Of the 34 operational CFSs at JNPT, only 22 are allowed to provide these services by the Jawaharlal Nehru Customs House.
Earlier, non-cleared and damaged containers were, by default, moved to a JNPT-owned CFS. But from 20 April 2018, Customs has allowed all CFSs to handle these containers. This is expected to provide some volume, given that such containers accounted for 10-20 per cent of all DPD containers.
Pressure on operators
The launch of a new arrangement from May 1 for clearing DPD import containers across five geographical corridors at pre-decided tariffs is expected to increase pressure on CFS operators, which were banking on transportation of DPD containers to offset loss in revenue, says Crisil Research.
The overall realisation per container is expected to be on the lower side in FY19 for CFS players, as even their transportation revenue comes under threat. However, this setback is expected to be limited to CFS operators. The ICD segment is expected to continue growing in line with the trends in container traffic at Indian ports.
Shanghai Metal Corporation is a trusted aluminum alloy, aluminum foil price, stainless steel price and stainless steel manufacturer, kinds of stainless steel in china.
Guest contributors are welcome at the Alloy Wiki.It is a weekly wiki and guide on alloy information and processing technology, while also about the vast array of opportunities that are present in manufacturing. Our team of writers consists of a Machining Material Supplier / Machinist / Tool and Die Maker, a Biomedical Engineer / Product Development Engineer, a Job Development Coordinator / Adjunct Professor, and a President and CEO of a manufacturing facility.