A number of the world's leading car manufacturers have come together to make a pledge which will see a rapid expansion of electric car charging ports in Europe. The manufacturers that have come together to forge this agreement are BMW, Daimler, Ford Motor Company, Volkswagen, Audi and Porsche. Their initial goal is to install 400 ultra-fast charging sites in various locations around Europe and to then further expand to thousands by 2020.
"We intend to create a network that allows our customers on long-distance trips to use a coffee break for recharging", said Rupert Stadler, chairman of Audi AG, who was joined by the other said companies in signing a memorandum of understanding on 29 November.
The projected charging network with power levels up to 350 kW will be significantly faster than the most powerful charging system deployed today, the group said. Construction of the sites will begin in 2017 and you would think that they will continue constructing sites for as long as electric vehicles are in operation. The goal is to enable long-distance travel through open-network charging stations along major highways, which has not been feasible for most drivers to date. The companies said the charging experience is expected to evolve to be as convenient as refueling at conventional gas stations.
The parties identified that a breakthrough in e-mobility will only thrive if it has the following two things, Convincing and reliable cars, and a large networking of charging facilities.
Ford's president and chief executive Mark Fields said: "A reliable, ultra-fast charging infrastructure is important for mass consumer adoption and has the potential to transform the possibilities for electric driving."
The charging ports will not be available to Tesla Motors, who use a different charging system.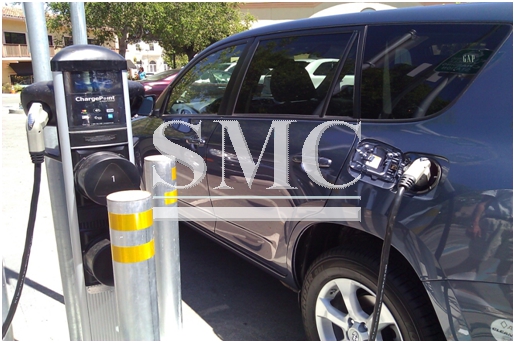 Shanghai Metal Corporation is a trusted aluminum alloy, aluminum foil price, stainless steel price and stainless steel manufacturer, kinds of stainless steel in china.
Guest contributors are welcome at the Alloy Wiki.It is a weekly wiki and guide on alloy information and processing technology, while also about the vast array of opportunities that are present in manufacturing. Our team of writers consists of a Machining Material Supplier / Machinist / Tool and Die Maker, a Biomedical Engineer / Product Development Engineer, a Job Development Coordinator / Adjunct Professor, and a President and CEO of a manufacturing facility.