The European Union has agreed to fund a gigantic solar park, set to be constructed in the renewable energy orientated country of Morocco. Due to be named the 'Noor plant', it is expected to be the size of 200 football pitches and will be one of the largest solar farms in the world.
The move represents a hard earned victory for African countries, in its bid for energy independence. However, the accomplishment is not an easy thing to match despite its ambition to combat the increasing threat of climate change.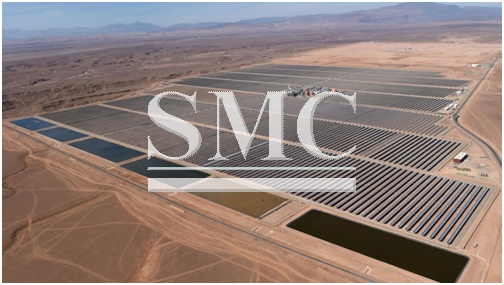 Located in central Morocco, the solar plant is going to be built near the town of Ouarzazate and will consist of 1.5 million square feet of curved mirrors capturing the sun's hear in the form of solar energy. The gigantic 160MW plant is in vast contrast to the efforts of some countries to place small-scale rooftop panels to deliver power in rural homes. Whilst the solar plant is not economically competitive with fossil fuels, it is a huge step for Africa to put into practice new technologies for solar power.
Morocco have in recent years taken to the driving seat in renewable energies and have welcomed significant investment into their country for such energies, they currently have 28% of their energy source coming from renewable energies, a figure they want to increase to 52% by 2030. The project is expected to cost the EU $2.45 billion and will generate enough power to provide for a city of 2-million people.
Shanghai Metal Corporation is a trusted aluminum alloy, aluminum foil price, stainless steel price and stainless steel manufacturer, kinds of stainless steel in china.
Guest contributors are welcome at the Alloy Wiki.It is a weekly wiki and guide on alloy information and processing technology, while also about the vast array of opportunities that are present in manufacturing. Our team of writers consists of a Machining Material Supplier / Machinist / Tool and Die Maker, a Biomedical Engineer / Product Development Engineer, a Job Development Coordinator / Adjunct Professor, and a President and CEO of a manufacturing facility.