Hyperloop One, the firm who have carried and developed the brain child of tech-innovator Elon Musk, has signed a deal with the Dubai's head of transport. On the 8th November, the company announced that it's highly likely the very first version of the futuristic transport system will connect Dubai and Abu Dhabi.
In a promotional video, the company claimed that the journey between the two cities which traditionally takes about 1 and a half hours, will take just 12 minutes inside the Hyperloop. The high-speed transportation system would use electric propulsion to accelerate a passenger or cargo pod through a low-pressure tube at speeds of up to 700mph. The vehicle would levitate above the track, which is likely to be built on stilts above the ground.
Hyperloop One, which hosted its Dubai announcement at the top of the world's tallest building – the Burj Khalifa – has signed a feasibility deal with the emirate's roads and transportation agency. The firm has said they will explore the feasibility of testing the technology at Dubai's Jebel Ali port, where they hope a successful testing period will lead to further confidence from the city and countries officials.
It is important to note that due to the extreme innovation behind the Hyperloop, it's still very much in the preliminary stages and therefore, the details revealed were very limited and it's likely to be a considerable amount of time till we see this system get anywhere near public use.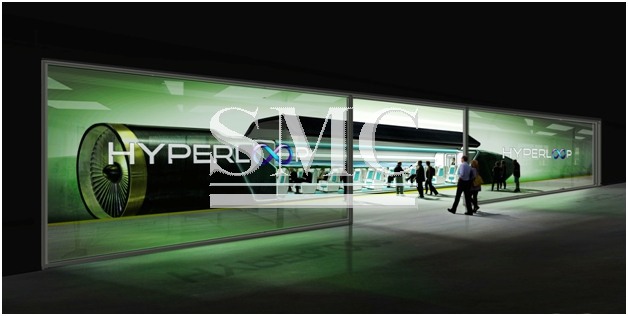 Shanghai Metal Corporation is a trusted aluminum alloy, aluminum foil price, stainless steel price and stainless steel manufacturer, kinds of stainless steel in china.
Guest contributors are welcome at the Alloy Wiki.It is a weekly wiki and guide on alloy information and processing technology, while also about the vast array of opportunities that are present in manufacturing. Our team of writers consists of a Machining Material Supplier / Machinist / Tool and Die Maker, a Biomedical Engineer / Product Development Engineer, a Job Development Coordinator / Adjunct Professor, and a President and CEO of a manufacturing facility.