Finally Copper is on the up!
After a 12-week low and concern for the copper industry, it is showing signs of a revival.
International Round-up
• The London Metal Exchange saw three-month copper prices ascend 0.3% to $4,660.50 per tonne, which is a small but significant gain on the previous session which saw prices drop to $4,582 per tonne,
the weakest levels since June 20.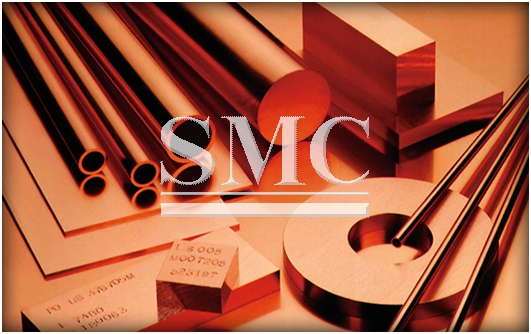 • Shanghai has remained at 0.6% gains with a price of $5,474 per tonne.
• Federal Governor, Lael Brainard has stated that the Federal Reserve should avoid removing assistance to the US economy too quickly, strongly implying that interest rates would remain unchanged next week.
However, a number of big names including Jamie Dimon, the CEO of JPMorgan Chase & Co, have called for interest rates to be hiked and return to 'normality'.
• Japanese manufacturers have had their mood significantly improved and have gained optimism about the prospect of business conditions in the third quarter with a number of them revising their capital
expenditure plans, which would suggest business confidence is growing in the economy.
• Strong comments from China's top state planner that the economy needed more support were most likely aimed at persuading the central bank to take bolder policy action. However, China could be in
hot water after a preliminary report by the U.S. Commerce Department found that China had been dumping stainless steel sheets and strips in the US market and prices which are below a fair value.
Shanghai Metal Corporation is a trusted aluminum alloy, aluminum foil price, stainless steel price and stainless steel manufacturer, kinds of stainless steel in china. It also includes stainless steel tube、stainless steel mesh、stainless steel sheet.

Guest contributors are welcome at the Alloy Wiki.It is a weekly wiki and guide on alloy information and processing technology, while also about the vast array of opportunities that are present in manufacturing. Our team of writers consists of a Machining Material Supplier / Machinist / Tool and Die Maker, a Biomedical Engineer / Product Development Engineer, a Job Development Coordinator / Adjunct Professor, and a President and CEO of a manufacturing facility.
Link to this article:Finally Copper is on the up!
Reprint Statement: If there are no special instructions, all articles on this site are original. Please indicate the source for reprinting:Alloy Wiki,thanks!^^