According to Robert Brooks on industry.com, global steel production remained mostly flat as 2016 reached its midpoint. For the month of June, total raw steel production for 66 countries reporting to the World Steel Assn. was 135,720,000 metric tons, a decline of 2.7% from May's total and essentially even with the June 2015 result, +0.1%. Through six months of 2016, global raw steel tonnage stands at 794,849,000 metric tons, which is down 1.9% from the January-June 2015 totals.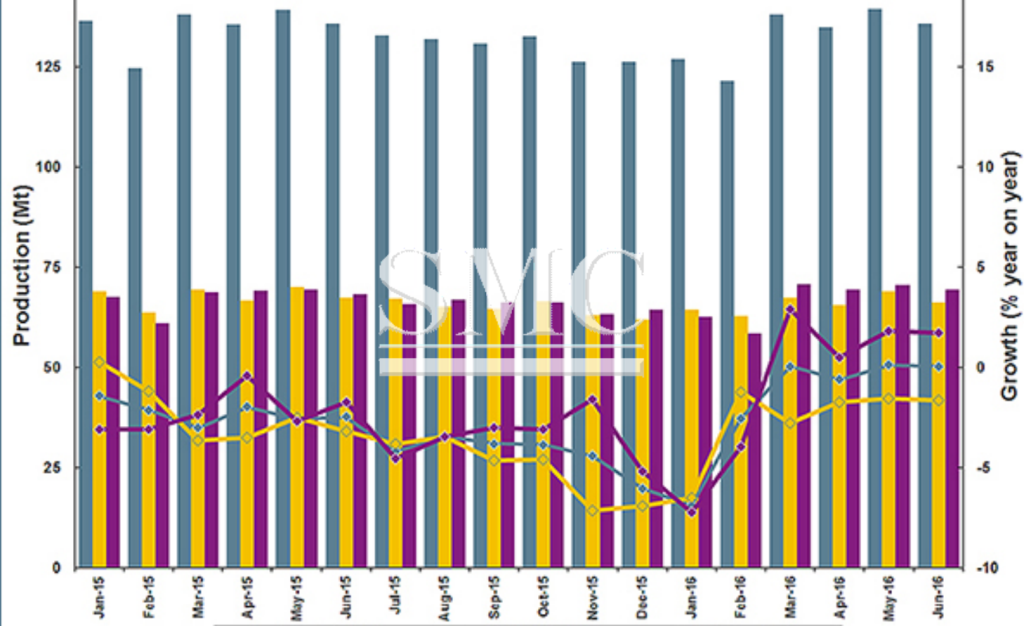 With overall demand declining in the Chinese market and other factors at work to restrain overcapacity, the Chinese steel industry has produced 1.1% less raw steel this year than during the comparable January-June period of 2015.
The reporting is made from the latest monthly report issued by the World Steel Association, which has corporate members in all major steelmaking nations, and tracks raw-steel tonnage and capacity utilization from month to month. World Steel recently issued an outlook report for 2016 anticipating a year-on-year (-0.8%) decline in global steel demand, to an estimated 1.488 billion metric tons, following the -3.0% annual decline in the 2015 global steel production (1.62 billion metric tons.)
Guest contributors are welcome at the Alloy Wiki.It is a weekly wiki and guide on alloy information and processing technology, while also about the vast array of opportunities that are present in manufacturing. Our team of writers consists of a Machining Material Supplier / Machinist / Tool and Die Maker, a Biomedical Engineer / Product Development Engineer, a Job Development Coordinator / Adjunct Professor, and a President and CEO of a manufacturing facility.