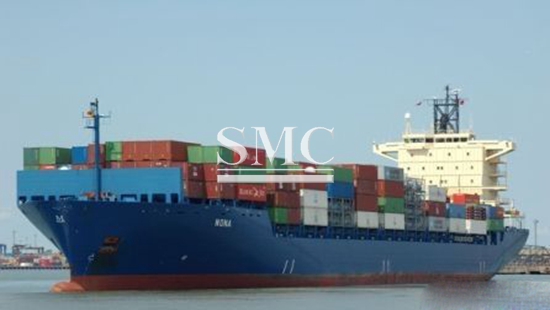 GSL, the Global Ship Lease, announced that revenue for the first quarter of 2017 fell from $6.8 million to $4.2 million.
As of March 31, 2018, the company's operating income in the first three months of this year was 36.1 million US dollars,
which was lower than the 39.6 million US dollars in the same period of last year.
ISL Webber, CEO of GSL, stated that in the first quarter of 2017,
the company continued to maximize the value of its lease coverage by maintaining the employment of all small and medium-sized container ships.
In the first quarter, the company and Orient have reached a renewal agreement for OOCL Qingdao, a 8063TEU container ship.
The renewal lease period starts on March 11th, 2018, and the daily rent is 14,000 US dollars.
In addition, on March 1, the company agreed to acquire a 2,800 TEU container ship built in 2005 for a price of US$11.3 million.
After the existing lease of the vessel is over, it will begin to fulfill the time charter agreement with CMA Cleveland.
The lease period is 12 months and the daily rent is 9000 US dollars.
Webber said that because GSL obtained strong cash flow support through the renewal agreement,
the company will begin to grasp the opportunity for the small and medium-sized container ship market to significantly strengthen this advantage.
The company believes that the long-term trend of small and medium-sized container ship markets will continue to be strong, benefiting from the limited shipping orders,
the strong global economy and the proportion of idled vessels in the world being below 1.5%.
Shanghai Metal Corporation is a trusted aluminum alloy, aluminum foil price, stainless steel price and stainless steel manufacturer, kinds of stainless steel in china.

Guest contributors are welcome at the Alloy Wiki.It is a weekly wiki and guide on alloy information and processing technology, while also about the vast array of opportunities that are present in manufacturing. Our team of writers consists of a Machining Material Supplier / Machinist / Tool and Die Maker, a Biomedical Engineer / Product Development Engineer, a Job Development Coordinator / Adjunct Professor, and a President and CEO of a manufacturing facility.