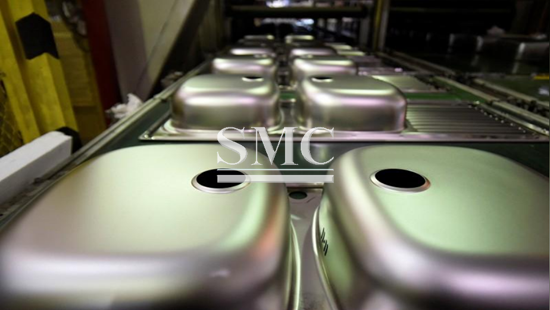 Marking a major structural shift, China, which makes and consumes around half of the world's stainless, became a marginal net importer of hot-rolled stainless coil in December for the first time in more than seven years, data from the International Steel Statistics Bureau and from consultants CRU showed. This is after Chinese-owned stainless giant Tsingshan started production last August at a giant plant in Indonesia that should, by the end of 2018, have an annual capacity of 3 million tonnes.This is equivalent to 6 percent of last year's global flat stainless capacity, CRU says, and there is more to come, with China's Delong Holdings set to start production at its Indonesian stainless plant in 2019.
"If we look at 2021 when we have Delong and Tsingshan fully ramped up, Indonesian capacity will rise to more than 5 million tonnes, that's just under 10 percent of global capacity," said CRU analyst Michael Finch. He added that Tsingshan, which has a captive power source and produces its own ferrochrome and nickel pig iron – key raw materials for stainless – is an "incredibly low cost producer".
The plant sells most of its stainless to China, where stocks have risen 80 percent since the end of December, hitting their highest in more than eight years in mid-April, according to CRU. China's stainless prices have flatlined since mid-January at around 15,500 yuan a tonne.
Guest contributors are welcome at the Alloy Wiki.It is a weekly wiki and guide on alloy information and processing technology, while also about the vast array of opportunities that are present in manufacturing. Our team of writers consists of a Machining Material Supplier / Machinist / Tool and Die Maker, a Biomedical Engineer / Product Development Engineer, a Job Development Coordinator / Adjunct Professor, and a President and CEO of a manufacturing facility.