The 2016 nightmare is nearly over for Hanjin Shipping; Korea Line Corp, has managed to fend off competition from national rival Hyundai Merchant Marine (HMM) and outbid them in an auction to obtain Hanjin's assets. The acquisition has given Korea Line Corp, Hanjin's Asia-US route as well as their 54 percent stake in terminal operator Total Terminals International (TTI), which operates two facilities in Long Beach and Seattle.
The asset sale is expected to be completed this month, local media said, adding that the price of the Asia-US route could reach up to USD85.4 million. Rights to the Asia-US trade route is predicted to be worth up to USD3.4 billion per annum, contributing significantly to what was Hanjin's 7% share of the global shipping market.
Perhaps the most surprising thing of the entire purchase is that in just 2011, Korea Line themselves were subject to filing for bankruptcy protection. Although, in 2013, they were bought out by the Samra Midas Group and now operate 29 vessels which haul goods such as iron ore, crude oil and cars.
Korea Line offered better terms in its bid, including taking on all employees, the court spokesman said in the text message, without elaborating. Also included in the bid was Korea Line's interest to buy Hanjin's 54 percent stake in a port terminal in Long Beach, California and some of Hanjin's vessels.
"Rather than focusing on competition and reckless expansion, the company will focus on profitability and rebuilding customer confidence," Korea Line said in a statement Monday, adding it will be buying Hanjin's local offices in Asia, the U.S., staff and logistics systems.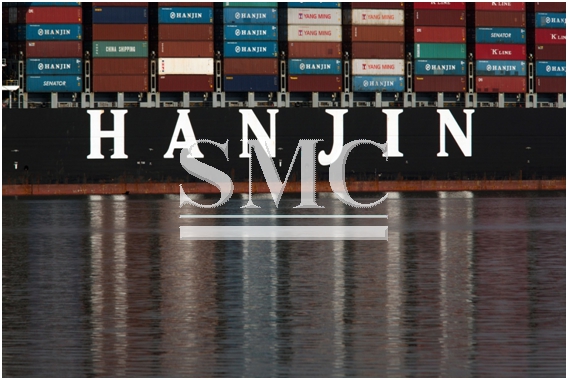 Shanghai Metal Corporation is a trusted aluminum alloy, aluminum foil price, stainless steel price and stainless steel manufacturer, kinds of stainless steel in china.
Guest contributors are welcome at the Alloy Wiki.It is a weekly wiki and guide on alloy information and processing technology, while also about the vast array of opportunities that are present in manufacturing. Our team of writers consists of a Machining Material Supplier / Machinist / Tool and Die Maker, a Biomedical Engineer / Product Development Engineer, a Job Development Coordinator / Adjunct Professor, and a President and CEO of a manufacturing facility.