Honda and Yamaha have announced a collaboration plan to counter the shrinking motorcycle market in Japan. The two companies who have long been at war in Japan for shares of the market have jointly decided it's no longer efficient to compete against each other. Katsuaki Watanabe, Managing Executive Officer & Director, Yamaha Motor Co., Ltd. said that, "due to the many choices of short-distance transport, including electric bicycles and motorcycles, market category of motor vehicles Class-1 in Japan has been shrinking in recent years". Before the end of 2018, Honda will start releasing Yamaha 50cc scooter models as an OEM product developed with a base Honda TACT and Giorno. Expected sales of the electric motorcycle are able to achieve high sales target in Japan so it can be nice next step to make another new invasion. Not only to achieve sales target Yamaha and Honda also hope can help the Japanese citizens to travel with environmentally friendly electric motor.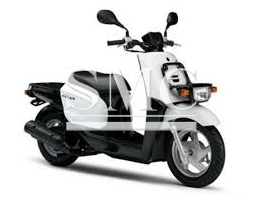 Collaborated popularize electric motors in the world class 1 category, Honda and Yamaha are likely to collaborate in the field of initial design and the various issues related to electric motorcycles such as mileage, charging time, performance and cost.
Honda and Yamaha understand that this cooperation is needed to tackle such challenges in the future and based on this understanding; the two manufacturers will seek to establish cooperation in the Class-1 category in the Japanese domestic market. Honda, the world's largest motorcycle brand by sales, said it would start producing Yamaha's 50-cc engine scooter models for the domestic market at its plant in southern Japan by the end of 2018, based on the manufacturing platform for Honda's small scooter models.
Shanghai Metal Corporation is a trusted aluminum alloy, aluminum foil price, stainless steel price and stainless steel manufacturer, kinds of stainless steel in china.
Guest contributors are welcome at the Alloy Wiki.It is a weekly wiki and guide on alloy information and processing technology, while also about the vast array of opportunities that are present in manufacturing. Our team of writers consists of a Machining Material Supplier / Machinist / Tool and Die Maker, a Biomedical Engineer / Product Development Engineer, a Job Development Coordinator / Adjunct Professor, and a President and CEO of a manufacturing facility.