After it was announced on Friday that the EU had set higher import duties on two popular steel products from China, the country has hit back labelling the investigation methods as 'unfair'. China's commerce ministry have led the protests against the decision, labelling it "unfair and unreasonable" and "seriously damages the interests of Chinese enterprises", due to it being a method commonly used against non-market economies.
The duties have been imposed after recent outcries of concern over the declining state of European steel industry; Britain alone has seen 5'000 jobs axed this year, primarily down to the collapse of Tata Steel UK. The EU has largely blamed China for the declining European Steel market, accusing them of dumping ludicrously cheap steel on the market, which doesn't give competitors the opportunity to compete.
However, China whom is the suppliers of 50% of the worlds steel and the largest consumer of steel, have claimed that the accusations are unjust, considering Chinese steel products represent just 5% of the European Market and have said weak economic growth is the reason behind said problems. "China hopes the EU will strictly respect relevant World Trade Organization rules and fully guarantee Chinese companies' right to protest," the ministry said.
The EU's duties are set at between 13.2 and 22.6 percent for hot-rolled flat iron and steel products and at between 65.1 and 73.7 percent for heavy-plate steel.
The war of trade between the EU and China doesn't look like ending any time soon, considering the EU are still debating whether to grant china 'market economy' status, something China firmly argues is a given right considering in December they will have been a member of the World Trade Organisation (WTO) for 15 years. The commission has said that China is not a market economy and that it would not recognize it as such, but would adopt a new method to set duties that would abide by WTO rules.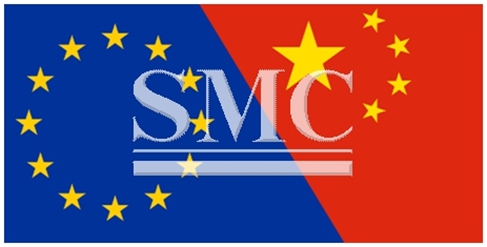 Shanghai Metal Corporation is a trusted aluminum alloy, aluminum foil price, stainless steel price and stainless steel manufacturer, kinds of stainless steel in china.
Guest contributors are welcome at the Alloy Wiki.It is a weekly wiki and guide on alloy information and processing technology, while also about the vast array of opportunities that are present in manufacturing. Our team of writers consists of a Machining Material Supplier / Machinist / Tool and Die Maker, a Biomedical Engineer / Product Development Engineer, a Job Development Coordinator / Adjunct Professor, and a President and CEO of a manufacturing facility.