American start-up company Hyperloop One has recently released pictures of its under-construction test track in the Nevada desert.
The 500m full-scale Hyperloop test structure weighs over 1,000 tonnes, with a tube measuring 3.3m in diameter that is described by the firm as the only "functional Hyperloop system" yet built.
The pictures were released in Dubai, at Middle East Rail exhibition. Hyperloop One suggest that the technology could create a "pan-urban area within a 30-minute Hyperloop ride between Abu Dhabi,
Dubai and Al Ain".
Hyperloop One estimate that approximately 4'000 vehicles travel between Abu Dhabi and Dubai every day, which ultimately leads to traffic congestion costing the economy $800 million in lost working hours.
Using Hyperloop would reduce the commute time between Abu Dhabi and Dubai to 12 minutes. The firm say: "Not only will a Hyperloop system benefit the area economically, but socially, by facilitating easier
access to critical infrastructure such as hospitals and schools, expanding access to city attractions and unlocking urban development."
The company is so confident in the success of the project, that it has already started proposing routes in other countries, namely Australia and the Netherlands thus far.
Josh Giegel, co-founder of the company, said: "We have come so far in such a short space of time, and our team of over 240 employees are working tirelessly to eliminate the barriers of distance and time
and reinvent transportation."


The company is expected to perform a public trial of the DevLoop in the first half of 2017.
Exciting times ahead, the first trial run will be fascinating viewing.
Source: GlobalConstructionReview, 2017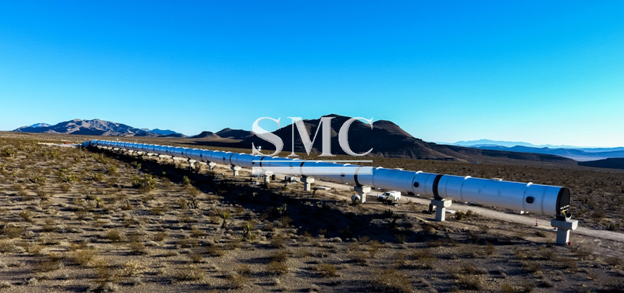 Shanghai Metal Corporation is a trusted aluminum alloy, aluminum foil price, stainless steel price and stainless steel manufacturer, kinds of stainless steel in china.
Guest contributors are welcome at the Alloy Wiki.It is a weekly wiki and guide on alloy information and processing technology, while also about the vast array of opportunities that are present in manufacturing. Our team of writers consists of a Machining Material Supplier / Machinist / Tool and Die Maker, a Biomedical Engineer / Product Development Engineer, a Job Development Coordinator / Adjunct Professor, and a President and CEO of a manufacturing facility.