US engineering giant Aecom is set to commence an acquisition spree with a budget of approximately $3.5bn. The announcement comes because of expectation for demand increase in road, rail and energy projects. One of the main pledges throughout President Donald Trump's campaign was to spend $1 trillion on infrastructure across the North American country.
Michael Burke, the company's chief executive said: "We'll look to be the largest infrastructure firm in the world, both for construction and design," he said. "I've got to spend $3.5bn, and we think it'll be spent on good, solid strategic acquisitions. We will grow organically also."
It was in 2014 that Aecom became the largest design engineer in the United States, after they bought out their rival company URS in a deal equaling $4bn; however, since then the company has only gone on to make two small acquisitions of consultant firms.
The election of Donald Trump has thus far only spelt positive things for the company, the day after he won the Presidency the share price of the company shot from $28 to $38 and has since remained at that impressive level.
"We don't know what the plan will look like, but we do know that it will have broad support across Washington and it will take the form of a wide array of initiatives"– Michael Burke, Aecom chief executive
The need for a large investment in infrastructure is just about one of the only things that those from the Republican Party and Democratic Party are agreeing on. Due to unwavering support from all corners, the investor confidence is being bolstered. Some individual schemes are still being opposed by some though, such as the Californian high-speed rail system being opposed by the Republicans and the Mexican border wall being opposed by Democrats.
So far, large US construction companies have not shown any interest in helping to build the wall. Bechtel, CH2M and Aecom are among those who have indicated that they will not be taking part.
Burke told Bloomberg TV that he expected that President Trump's plan to spend $1 trillion on infrastructure would be put in place over the course of 2017.
He said: "We don't know what the plan will look like, but we do know that it will have broad support across Washington and it will take the form of a wide array of initiatives."
He added that the Trump plan is likely to rely heavily on private sector cash through public-private partnerships (PPPs).
"This is something that we have long championed at Aecom and something that has worked very well in other economies around the world," he told Bloomberg. "We've seen public–private investment in Australia, Canada, the UK and across Europe, and we in the US have not taken as much advantage of it."
Donald Trump's campaign was littered with controversy at every corner; however, it would appear that a vast majority of his pledges made are coming to fruition. Wherever for the good or bad, it's quite relieving to some honesty from a politician.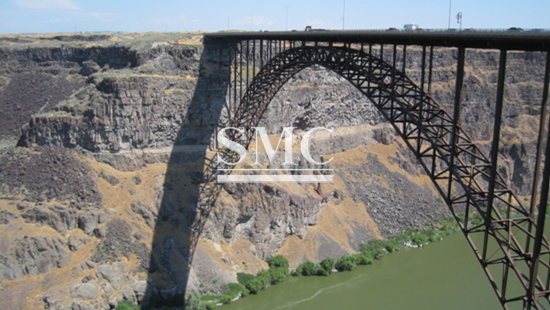 Guest contributors are welcome at the Alloy Wiki.It is a weekly wiki and guide on alloy information and processing technology, while also about the vast array of opportunities that are present in manufacturing. Our team of writers consists of a Machining Material Supplier / Machinist / Tool and Die Maker, a Biomedical Engineer / Product Development Engineer, a Job Development Coordinator / Adjunct Professor, and a President and CEO of a manufacturing facility.
Shanghai Metal Corporation is a trusted
aluminum alloy
,
aluminum foil price
,
stainless steel price
and
stainless steel manufacturer
, kinds of
stainless steel
in china.