A largely untouched and uncontrolled area of the Democratic Republic of Congo is suddenly gathering a lot more attention, thanks to the arrival of Alphamin Resources, a company looking to build a mine in the most unusual of areas.
The area in which they hope to begin construction is about 60km from any settlement, has very little road connection (only the ones that have been built by Alphamin, and within very close proximity there are 3 well-established rebel groups. So, why would any mining company choose to set up camp in such a location and begin operations?
It is long-believed that the grounds of Congo is bristling with treasure and goods ready to be mined, however, people modern mining companies have long avoided eastern Congo due to the fact it has been ravaged with civil war for the last decade. Other areas of Congo such as copper mines in Katanga, Congo's south, and a gold mine in South Kivu have proved prosperous to owner companies, which will be the motive behind Alphamin taking the risk.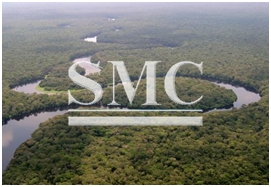 Guest contributors are welcome at the Alloy Wiki.It is a weekly wiki and guide on alloy information and processing technology, while also about the vast array of opportunities that are present in manufacturing. Our team of writers consists of a Machining Material Supplier / Machinist / Tool and Die Maker, a Biomedical Engineer / Product Development Engineer, a Job Development Coordinator / Adjunct Professor, and a President and CEO of a manufacturing facility. Alphamin has said that the investment is extremely attractive – even though commodity prices are currently very low, they believe the ore hiding under the grounds of eastern Congo are richer than can be found anywhere else on earth. (Like almost everything else in the camp, the drill rig had to be lifted in by helicopter.) The ore they contain is 4.5% grade. That means that for every 100 tonnes of ore extracted, the firm will be able to sell 3.25 tonnes of tin (not all the tin can be extracted from the rock). Most other mines would be happy to produce 0.7 tonnes.
However… as previously stated, the risks for such great rewards are very heavy.
Once exploration is completed it will take some $135m to build the mine. Recouping that investment may not be easy in a place as insecure as North Kivu. Congolese authorities granted a permit for exploratory drilling in 2006. But the firm was not able to operate until 2012 because there was too much fighting nearby. Since then its base camp has been attacked by armed groups four times. In 2014 a police officer was killed and research work worth hundreds of thousands of dollars was wrecked. The camp now has 30 police officers living on site. UN peacekeeping helicopters sometimes keep a watchful eye on it, too.
Link to this article:Is it really worth the risk?
Reprint Statement: If there are no special instructions, all articles on this site are original. Please indicate the source for reprinting:Alloy Wiki,thanks!^^