Maersk has implemented a new feeder service to the rapidly developing port of Yibin; which is located in the west of China, in a bid to assure their commitment to mainland China operations.
Maersk has said that it intends to end feeder services with 10 ports within mainland China, a move that a number of industry representatives say is suggestive that Maersk have the intention of leaving mainland China. However, Maersk officials have been quick to rebuff these claims by saying that it is normal to make adjustments to intermodal services the container line provides.
"The impact is minimal, as the customers can always choose to use adjacent ports that we service or move the cargo via merchant haulage," a company spokesperson said at the time.
In defence of Maersk, their move to Yibin does make logical sense. It is a port that is in close proximity of two of the fastest developing cities in China; Chongqing and Chengdu. Newly developed rail links and express highways make the connection between the two powerhouse cities and the port of Yibin more efficient for Maersk. To put in perspective the prosperity of the region, Chongqing last year hit a GDP growth of 11%, drowning the national average of 7%.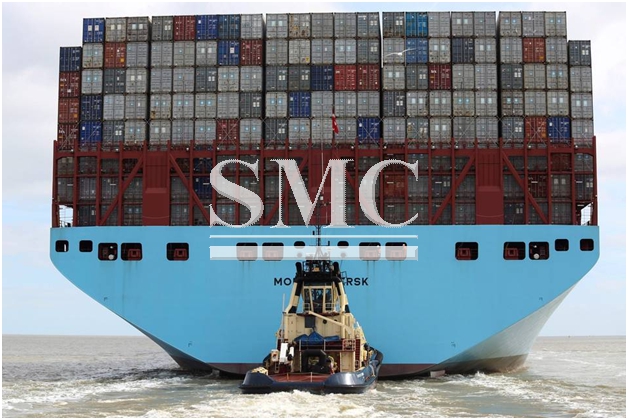 Guest contributors are welcome at the Alloy Wiki.It is a weekly wiki and guide on alloy information and processing technology, while also about the vast array of opportunities that are present in manufacturing. Our team of writers consists of a Machining Material Supplier / Machinist / Tool and Die Maker, a Biomedical Engineer / Product Development Engineer, a Job Development Coordinator / Adjunct Professor, and a President and CEO of a manufacturing facility. Yibin city government and Shanghai International Port Group in 2010 formed a joint venture to develop container handling facilities at the port, with phase one consisting of four container ship berths and one roll-on, roll-off berth offering capacity of 500,000 twenty-foot-equivalent units and 10,000 vehicles on an annual basis.
"Customers will benefit from a flexible global coverage for both import and export shipments and reduce costs by utilizing a port closer to their production facilities," the Maersk advisory said.
From Sept. 1, Maersk Line will discontinue feeder services from the following ports with the suggested alternatives for shippers in brackets: Chizhou (Anqing or Tonglong), Luzhou (Chongqing), Yingkou (Dalian), Jinzhou (Dalian), Rizhao (Qingdao), Yueyang (Changsha), Lijiao (Huangpu), Taiping (Shatian), Jiaoxin (Huangpu), and Nansha Old Port (Nansha New Port).
Despite a rise in second-quarter container volumes of 7 percent to 2.6 million 40-foot-equivalent units and unit costs improving to an all-time low of under $2,000 per FEU, poor freight rates resulted in a $151 million second-quarter loss for Maersk, the world's largest container shipping company.
Along with all shipping companies, namely Cosco, as mentioned in our article on Friday, Maersk are struggling with loses due to the poor freight results globally. Therefore, it can be of little wonder to see why they are trying to find avenues to cut costs and increase efficiencies.