In the midst of Western pleas for China to quickly fix their problem of an over-crowded steel industry, it would appear their appeals are being answered. Perhaps not just in the interest of the West, Beijing have initiated the merging of two steel makers in China, which would make them the largest in the country and the 2nd largest globally, slightly behind Luxembourg-based ArcelorMittal.
The move is an attempt from Beijing to mend the largely over-capacitated industry that has contributed to the global slump in demand for steel. A number of countries have blamed China for making too much steel for their own population and then dumping it overseas at unsustainably low prices in a bid to undercut the competition.
Chinese state government tends to have a history of trying to make the biggest companies through merging with the view of 'bigger is better', a philosophy that doesn't necessarily always pay dividends. The merger is the latest Chinese effort to create "national champions" that can compete globally and trim excess production capacity to adapt to falling demand.
The two companies merging are Baosteel Group Corp. and Wuhan Iron and Steel Group Co., with the former taking over the latter; both companies are majority owned by the state. Baosteel alone have 130'000 employees, which is not far off the combined workforce of the US steel industry.
The news arrives not long after all major Chinese mills, inclusive of Baosteel and Wuhan, committed to cutting 45 million metric tonnes of capacity this year and 150 million tonnes within the next five years. However, China has previously provided empty promises, with companies going back on their word when the industry begins to look more promising.
Let's hope commitments are kept to and the global steel industry begins to find its feet again.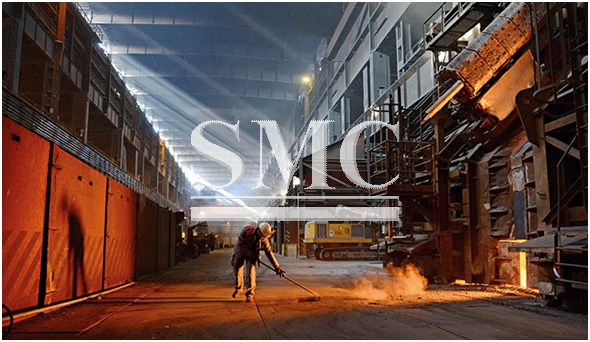 Shanghai Metal Corporation is a trusted aluminum alloy, aluminum foil price, stainless steel price and stainless steel manufacturer, kinds of stainless steel in china.
Guest contributors are welcome at the Alloy Wiki.It is a weekly wiki and guide on alloy information and processing technology, while also about the vast array of opportunities that are present in manufacturing. Our team of writers consists of a Machining Material Supplier / Machinist / Tool and Die Maker, a Biomedical Engineer / Product Development Engineer, a Job Development Coordinator / Adjunct Professor, and a President and CEO of a manufacturing facility.