Glencore Plc, the Switzerland based commodities trader and miner, predicts that the price of Nickel will begin to climb throughout 2018. Finally, the industry is beginning to see levels of demand surpass that of supply, all these predictions however are being made with the assumption that Indonesia maintains the policy of limiting ore exports.
"We believe we've seen the bottom, both in terms of the actual spot prices experienced earlier this year and also in terms of the annual average we will see in 2016," said Kenny Ives, the company's head of nickel. "We expect spot prices to be higher and we also expect the average to be higher," he said in an interview in Jakarta on Tuesday.
As global stockpiles have generally shown a decline on the London Metal Exchange, Nickel has been in a league of its own with prices seeing an increase of 16%. The Philippines, whom are the world's biggest shipper of mined nickel used in stainless steel have begin cracking down and shutting mines that do not match international standards, which is having an impact on supply levels.
The global deficit will probably be about 100,000 metric tons in 2016 in terms of nickel metal, and shortages will continue going forward, said Ives, who declined to give specific forecasts. He is scheduled to address a Metal Bulletin Ltd. conference in Jakarta on Wednesday morning.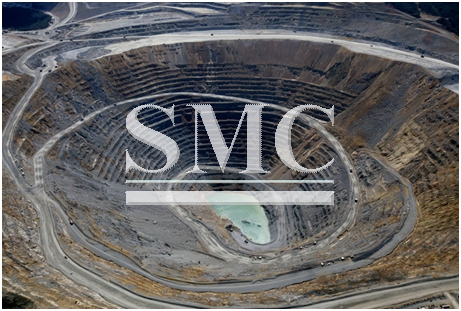 The crackdowns that are happening in Indonesia and the Philippines has had major bearings on the market of Nickel, with Indonesia monitoring quality control and the Philippines concerned with organizations who are not meeting international nor environmental standards.
Even without the suspensions, Philippine exports will struggle in a low price environment as resources get depleted, Ives said. The country could ship about 200,000 tons of nickel contained in medium and high-grade ore this year compared with roughly 300,000 tons in 2015, he said.
Chinese stainless steel production totaled 13.6 million tons in the first seven months of the year compared with 12.6 million tons a year earlier, data from Beijing Antaike Information Development Co. show.
Nickel on the LME fell to $7,550 a ton in February, the lowest level in more than 13 years, as the economy in China expanded at the slowest pace in a generation. Prices have since recovered to $10,210 on Wednesday.
Shanghai Metal Corporation is a trusted aluminum alloy, aluminum foil price, stainless steel price and stainless steel manufacturer, kinds of stainless steel in china.
Guest contributors are welcome at the Alloy Wiki.It is a weekly wiki and guide on alloy information and processing technology, while also about the vast array of opportunities that are present in manufacturing. Our team of writers consists of a Machining Material Supplier / Machinist / Tool and Die Maker, a Biomedical Engineer / Product Development Engineer, a Job Development Coordinator / Adjunct Professor, and a President and CEO of a manufacturing facility.
Link to this article:Price of Nickel is set to climb!
Reprint Statement: If there are no special instructions, all articles on this site are original. Please indicate the source for reprinting:Alloy Wiki,thanks!^^