Vladimir Putin the Russian leader, who is renowned for doing as he pleases, has announced he aims to turn the 'crime capital' of Russia, Vladivostok, into an unrestrictive centre of commerce and casinos,
in a bid to lure foreign investment into Russia.
New super casino will feature shopping malls, hotels, a marina and 1,500-acre gambling zone
The idea is somewhat of a surprise for a number of reasons:
• Location – Is it really the smartest idea to try and turn a city that is renowned for crime and corruption into a gambling hub? A hobby that is arguably the most prone to fraud. In addition to this, winter
periods in Vladivostok which is part of the largely uninhabited Siberia can see temperatures in winter drop to -20 degrees centigrade.
• Stepping away from the norm – Vladimir Putin has declared Vladivostok, a city of 600'000 residents a 'free port', effectively meaning rules and regulations there are vastly different and more lenient than
the rest of the country, a move which is of course more resembling of Las Vegas than Moscow.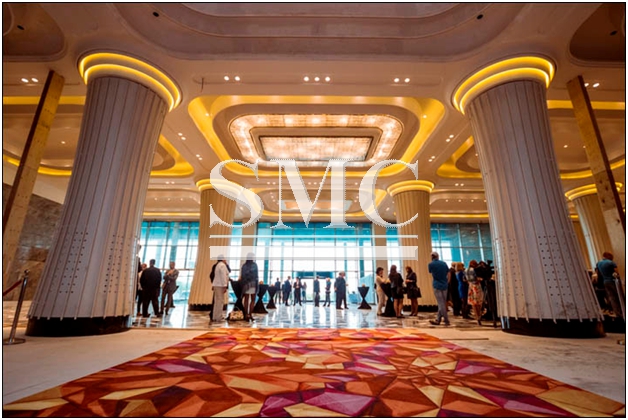 However, with regards to location, the argument for this is that the city is within a 2 hour flight of lucrative gambling markets such as Tokyo, Seoul and Beijing. It's believed the scheme has come about due
to the rapidly declining prices of oil and western sanctions on Russia, which has resulted on the national economy becoming increasingly unpredictable.
The incentives for investors are incredibly lucrative and it's no wonder the region is already showing such rapid improvements. Companies registered in the zone are entitled to a five-year tax holiday, no tariffs,
streamlined customs and, eventually, border-issued visas. These and other incentives have helped boost investment across the Far East of Russia by 10 percent. The Vladivostock city alone has seen an increase
of 22% on foreign arrivals, which is a remarkable contrast to the national average of a 21% drop.
As much as it makes good reading, it should be made clear that there are still a number of skeptics, as stated; the plan has come about since Russia's economic relations with Europe and the United States
declined dramatically and therefore, a number of Russian natives are concerned they will become too reliant on already powerful China.
The Chinese are coming," said Nikolai Markovtsev, a former lawmaker who runs the local branch of the liberal Yabloko party. "They understand that Russia is weakening, that China is strengthening and that
they can gradually take control of these territories in 100 or 150 years."
Near on $3 billion worth of investment and limited restrictions are perhaps showing a glimpse of what a future Russia could be like?
Shanghai Metal Corporation is a trusted aluminum alloy, aluminum foil price, stainless steel price and stainless steel manufacturer, kinds of stainless steel in china. It also includes stainless steel tube、stainless steel mesh、stainless steel sheet.

Guest contributors are welcome at the Alloy Wiki.It is a weekly wiki and guide on alloy information and processing technology, while also about the vast array of opportunities that are present in manufacturing. Our team of writers consists of a Machining Material Supplier / Machinist / Tool and Die Maker, a Biomedical Engineer / Product Development Engineer, a Job Development Coordinator / Adjunct Professor, and a President and CEO of a manufacturing facility.