Japan is quite commonly known around the world as the country which invests most of its time into the development of robots, people from afar and wide often travel to Japan to get a 'glimpse of the future'. However, as Japan's population continues to dwindle, the country is being forced to utilize their robots, no industry more so than the construction sector.
A robotic lifting arm and remote-controlled bulldozers are just two of the many innovations being implemented into the everyday work life of Japanese construction sites. The move to automation is no surprise and effectively a necessity after it was announced by the Japan Federation of Construction Contractors that in 2025, it predicts there will be 1.28 million less workers than there was in 2014.
This is not necessarily by chance or initiative of construction managers; in 2015 the government launched an initiative called "i-Construct" with the aim of introducing high-end technology into the construction sector due to a fear of declining productivity.
In 2015, some 30% of all construction workers were aged 55 or over, while those below 29 accounted for only about 10%, according to official figures, according to a Kyodo New agency report carried in Japan Times.
"When we think about the shortage of workers 10 years from now, this is the last chance for the government to invest and conduct radical reform in the construction industry"
Kajima, one of the largest construction firms in Japan, has already taken the intiative and has much of its work being done by robots. The company utilizes unmanned, automated dump trucks, bulldozers and vibrating rollers with GPS systems at its many building sites. All of the said machinery can be managed by just one employee through the use of a tablet.
A Kajima spokesman told the Kyodo that a looming shortage of 300,000 workers in the industry meant it was crucial to find ways of boosting productivity.
"That's why we are all scrambling for a solution," said the spokesman, Atsushi Fujino.
Shimizu Corporation are also investing heavily into robotics, they have developed and now use a robotic arm which can help lift extreme heavyweight reinforcing rods. To lift one standard 200kg rod would usually require seven employees, now the rod can do this with just three employees in place to guide it.
"This is a realisation of human-robot collaboration," Tomoaki Ogi, a manager at a technology division of Shimizu, told Kyodo.
Another company, Shojigumi Inc. in Shizuoka Prefecture, uses robots and other automated machines, and launched a nation-wide network of companies in 2015 that lets them try new technologies and share information, Kyodo reports.
Yohei Oya, a 38-year-old construction supervisor Shojigumi told Kyodo that productivity at the company had been boosted by up to 10 times through automation. "We're not at the site all night like we used to be," he said. "You don't even have to be highly skilled anymore to get the work done."
He added: "The burden has been reduced on our workers and on management. Work is completed in half the time it used to take."
Japan will have its critics with many claiming too much advancements in the industry of robotics will lead to future deprivation of jobs; however, with such a potential travesty looming within the next decade, it is hard to blame them for taking the initiative.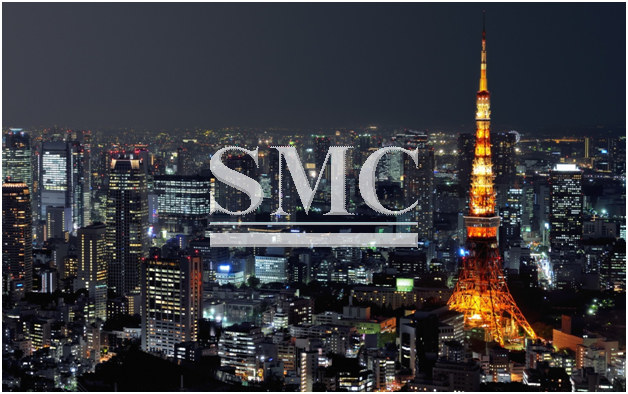 Guest contributors are welcome at the Alloy Wiki.It is a weekly wiki and guide on alloy information and processing technology, while also about the vast array of opportunities that are present in manufacturing. Our team of writers consists of a Machining Material Supplier / Machinist / Tool and Die Maker, a Biomedical Engineer / Product Development Engineer, a Job Development Coordinator / Adjunct Professor, and a President and CEO of a manufacturing facility.