2017 has thus far rightfully given the containership industry optimism for moving forwards, with many believing they are on their way to healthier markets with more generous rates and earnings.
Freight rate improvements have recently moved liner operators toward profitability, whilst charter owners are seeing the first meaningful uptick in earnings since mid-2015. Additionally, the scars of disappointing trade growth in 2016 are seemingly healed, while the imposing 2017 delivery schedule is more a hypothetical than an actual barrier to a sustained recovery.
Furthermore, scrapping is set to continue at the same rate as last year, even if charter rates pick up, whilst the 1 million TEU idle fleet is apparently illusory, according to Maritime Strategies International (MSI).
Although a lot of the optimists are overstating their case and the 2017 delivery schedule could cause considerable concern, MSI said that "the worst has passed for the charter market."
It's anticipated that large and midsize boxships will surpass the earnings that were received in 2016; however, smaller tonnage loads are expected to prove to be more disappointing.
Although, MSI have stated that the biggest and arguably least discussed risk will still be the idle fleet. A significant recovery in earnings cannot occur until the economically active idle fleet reduces to below 400,000 TEU, as opposed to today's level of 1.2 million TEU.
"The crux of our charter-rate forecast is that idle capacity will trend down over the year, and by Q4 will be below 0.5 million TEU, which will in turn push up earnings," MSI informed.
The reduction in idle capacity is driven by the view of a tightening supply/demand balance, but critically also by liner companies taking a somewhat more proactive stance with respect to the charter market and deployment after the introduction of the new alliance system in April 2017.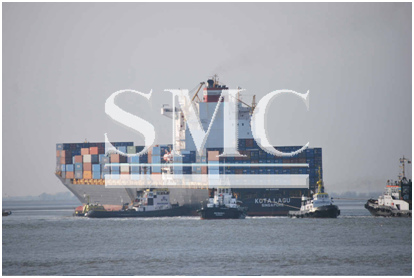 Guest contributors are welcome at the Alloy Wiki.It is a weekly wiki and guide on alloy information and processing technology, while also about the vast array of opportunities that are present in manufacturing. Our team of writers consists of a Machining Material Supplier / Machinist / Tool and Die Maker, a Biomedical Engineer / Product Development Engineer, a Job Development Coordinator / Adjunct Professor, and a President and CEO of a manufacturing facility.