Shipper contracts signed with Cosco Container Lines and China Shipping Container Lines will be honored until March 31, 2017, when the newly merged China Cosco Shipping Corporation joins the Ocean Alliance.
This was supported by a spokesperson for the new state-owned giant, who told JOC.com that the contracts would remain valid until the Ocean Alliance was formally established on April 1 next year, despite the current dual-alliance membership of the group's two linear units.
Cuzco is a member of the CKYHE Alliance while CSCL operates in the Ocean Three Alliance, but both vessel-sharing agreements will terminate to exist from March 31. China Cosco Shipping will then partner with CMA CGM, OOCL and Evergreen Line in the new Ocean Alliance.
Rumors of a mass exodus of shippers from CSCL because of integration problems were scotched by forwarders, who stated that while the merger was a bumpy process for shippers holding contracts with both carriers, the fact that these contracts would be respected, and that current alliance memberships would remain intact, pointed to a relatively stable transition period.
"For the local China shippers it is all about money, and they are getting very good rates and understand the Chinese system, so they are not going elsewhere," the China head of a global forwarder told JOC.com.
"There may be some hesitation from international customers as they read about a power struggle among top management, but there has not been any major shift in cargo that we have seen."
Another global forwarder based in Shanghai was more critical of the merger process, saying it was difficult and would continue to be so for at least another three to six months "until things finally have shaken out between CSCL and Cosco."
He said there was a lot of internal politics and power struggles at the top management level, with CSCL appearing to be on the back foot despite former China Shipping chairman Xu Lirong being appointed president of China Cosco Shipping.
The supply chain manager of a global sportswear retailer agreed that the merger was being badly handled. "I can only say that the integration is poorly managed, if it is being managed at all, with no consideration to customers. This just re-emphasizes the importance of how we do our carrier selection," he said.
"Fortunately, we don't use CSCL, as even before the integration, we had some question marks on their integrity."
The logistics manager for a large German retailer was more positive and said he continued to use CSCL for much of their Asia-Europe shipments, most of which moved under contract.
"We do not face any issues in regard to space or delivery performance. In regard to the integration, yes, it could be better communicated and we face some problems with the invoicing policy, and we are sometimes surprised by what they do," he said.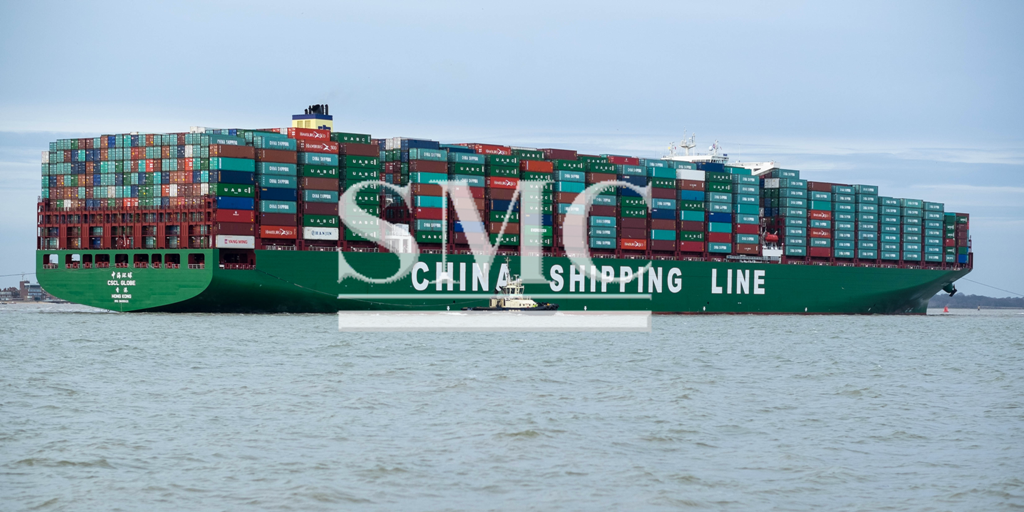 "But apart from that, we have no worries and haven't heard that people are running away from CSCL. In the end, it is always special to work with the Chinese carriers because it is simply a different culture to ours."
It is difficult to track the dizzying name changes being made by China Cosco Shipping as it restructures its companies listed in Shanghai, Shenzhen and Hong Kong. CSCL itself has ceased to exist and is now a financial and ship leasing platform within the new corporation. Its container transport operations are being integrated into a single liner shipping company that it is believed will be called China Lines. The domestic routes of both container units will be integrated first followed by the international trades.
This integration is most apparent on the trans-Pacific. Alphaliner's Tan Hua Joo said a huge difference could be seen in the capacity allocation between Cosco and CSCL on this trade.
"There has been a significant cut-back in CSCL services on the trans-Pacific since June. According to Alphaliner's data, CSCL's trans-Pacific capacity is down 65 percent year-on-year, while Cosco capacity is up 20 percent," he said.
Guest contributors are welcome at the Alloy Wiki.It is a weekly wiki and guide on alloy information and processing technology, while also about the vast array of opportunities that are present in manufacturing. Our team of writers consists of a Machining Material Supplier / Machinist / Tool and Die Maker, a Biomedical Engineer / Product Development Engineer, a Job Development Coordinator / Adjunct Professor, and a President and CEO of a manufacturing facility.