Japanese automaker, Nissan Motors Co, have committed their future production to the United Kingdom, a move that has boosted the countries confidence amid Brexit fears. Nissan are the biggest auto producer in the United Kingdom has committed it's short-medium term future by announcing their large Sunderland plant will start manufacturing the X-Trail sport utility vehicle at the factory in addition to the next generation Qashqai, the plant currently makes 2'000 cars per day.
"Support and assurances" from the U.K. government persuaded Nissan to continue investing in the site, which employs more than 7,000 people and supports another 28,000 supplier jobs, Chief Executive Officer Carlos Ghosn said in the statement. "I welcome British Prime Minister Theresa May's commitment to the automotive industry."
The Prime Minister has expressed her delight at the decision, saying this positive move from Nissan is an example to other companies, demonstrating that Britain remains open for business. The Sunderland plant relies heavily on exporting their goods with about half of all production ending up in Europe, which makes the move perhaps a little surprising when you consider there is still the possibility of strict tariffs being imposed by the European Union. Hence the reason the government has received a little criticism from rival parties suggesting a 'sweetener' has been offered to Nissan, nevertheless, both Nissan and Theresa May deny these claims suggesting there was just a promise that negotiations will be drawn out to get the best possible outcome for the manufacturing industry.
Nissan has invested 3.7 billion pounds ($4.5 billion) in the 30-year-old site and manufactured 9 million cars there, making it the U.K.'s biggest auto production facility. Replicating the effort in another country would be expensive for the Yokohama, Japan-based carmaker, which is aiming to cut costs amid intensifying competition from rivals.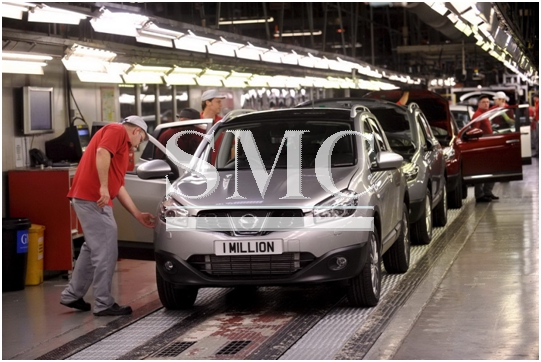 Shanghai Metal Corporation is a trusted aluminum alloy, aluminum foil price, stainless steel price and stainless steel manufacturer, kinds of stainless steel in china.
Guest contributors are welcome at the Alloy Wiki.It is a weekly wiki and guide on alloy information and processing technology, while also about the vast array of opportunities that are present in manufacturing. Our team of writers consists of a Machining Material Supplier / Machinist / Tool and Die Maker, a Biomedical Engineer / Product Development Engineer, a Job Development Coordinator / Adjunct Professor, and a President and CEO of a manufacturing facility.