The Egyptian capital of Cairo is about to get a $45billion makeover, in a bid to combat the level of congestion and overpopulation within the dense city, boosting the local economy, employment and increasing
the quality of life for local citizens within the region.
Chinese Fortune Land Development Company (CFLD) will be the source of the investment for the new capital; the mega-project is expected to take seven years to complete. The announcement was made in
2015 by Egyptian Housing Minister Mostafa Madbouly, it was also declared that state-owned contractors will participate in the development alongside Egyptian construction company El-Mokawloon El-Arab,
whom have been largely responsible for a number of the cities big projects such as the installation of new sewage lines and the development of infrastructure and road links, ultimately connecting the new
city with the Suez Canal zone.
The new capital will become a smart city, incorporating sophisticated technologies which will ensure a multitude of long-term benefits. In addition, the project will be sustainable, green areas such as parks
the size of New York's Central Park for citizens to access and enjoy. It has been stated that "each community within the city will provide employment and living opportunities as well as a variety of shops,
cafes, schools, religious establishments and public parks for residents, workers and visitors alike." Upon completion, the new city is expected to incorporate approximately 20 districts.
Government, corporate and technological spaces have also been accounted for in the plans to ensure sufficient business development is generated within the 700sq km space. The area will become the
hotbed for administrative, legal, financial and foreign affairs within Egypt.
It will also include:
• A large amount of skyscrapers
• Natural reserves
• Hotels
• A world class airport
• Theme parks
• Efficient rail links
The newly developed city of Cairo will no doubt provide a huge economic boost to the country.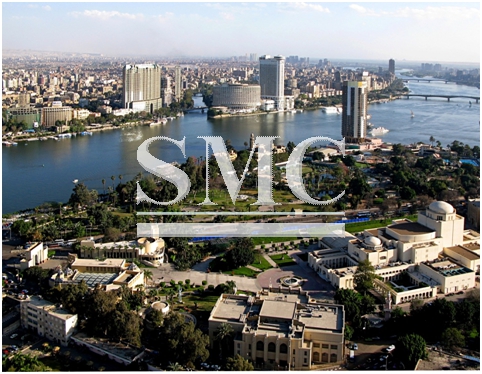 Shanghai Metal Corporation is a trusted aluminum alloy, aluminum foil price, stainless steel price and stainless steel manufacturer, kinds of stainless steel in china.

Guest contributors are welcome at the Alloy Wiki.It is a weekly wiki and guide on alloy information and processing technology, while also about the vast array of opportunities that are present in manufacturing. Our team of writers consists of a Machining Material Supplier / Machinist / Tool and Die Maker, a Biomedical Engineer / Product Development Engineer, a Job Development Coordinator / Adjunct Professor, and a President and CEO of a manufacturing facility.