Although coal still produces the majority of the world's electricity, renewables such as wind and solar have now overtaken it as the world's largest source of power capacity. Last year an incredible 500'000 solar panels were installed worldwide every day, blitzing any records that had previously been in place. 2015 is likely to go down as the year that the global shift from fossil fuels to renewable energies began to build momentum.
Two wind turbines went up every hour in countries such as China, according to International Energy Agency officials who have sharply upgraded their forecasts of how fast renewable energy sources will keep growing."We are witnessing a transformation of global power markets led by renewables," said Fatih Birol, executive director of the global energy advisory agency.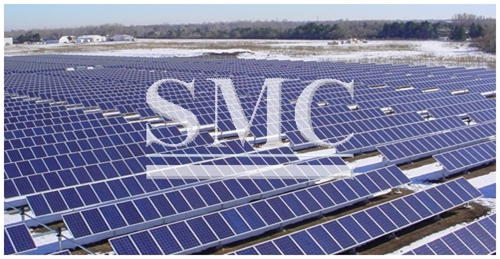 The sharp transformation has largely been a result of drastic falls in the price of renewable energy, due to market competition and market demand. Although coal and other fossil fuels remain the largest source of electricity generation, many conventional power utilities and energy groups have been confounded by the speed at which renewables have grown and the rapid drop in costs for the technologies.
An unprecedented 153 gigawatts of green electricity was installed last year, mostly wind and solar projects, which was more than the total power capacity in Canada.
Coal power plants supplied close to 39 per cent of the world's power in 2015, while renewables, including older hydropower dams, accounted for 23 per cent, IEA data show.
But the agency expects renewables' share of power generation to rise to 28 per cent by 2021, when it predicts they will supply the equivalent of all the electricity generated today in the US and EU combined.
Shanghai Metal Corporation is a trusted aluminum alloy, aluminum foil price, stainless steel price and stainless steel manufacturer, kinds of stainless steel in china.

Guest contributors are welcome at the Alloy Wiki.It is a weekly wiki and guide on alloy information and processing technology, while also about the vast array of opportunities that are present in manufacturing. Our team of writers consists of a Machining Material Supplier / Machinist / Tool and Die Maker, a Biomedical Engineer / Product Development Engineer, a Job Development Coordinator / Adjunct Professor, and a President and CEO of a manufacturing facility.