The Belt and Road Initiative have increased the demand within the infrastructure and energy sector opening up a new realm of possibilities for Chinese photovoltaic firms. JinkoSolar Holding Co Ltd, the world's largest solar panel producer has been taking this advantage of the opportunities to come. They have been working towards evolving their strategies to accompany oversea markets better.
JinkoSolar Vice-President Qian Jing stated, "China's clean energy revolution is having a decisive influence on the economies participating in the Belt and Road, and the development of photovoltaic technology has made clean energy no more a luxury, but an affordable energy."

Many countries are participating in the Belt and Road Initiative and are working towards improving their infrastructure. Some countries that are in the early stages of developing the infrastructure have the opportunity to integrate solar power into their projects. Many nations still rely on traditional fuel imports, but photovoltaic power is becoming a much more affordable energy source.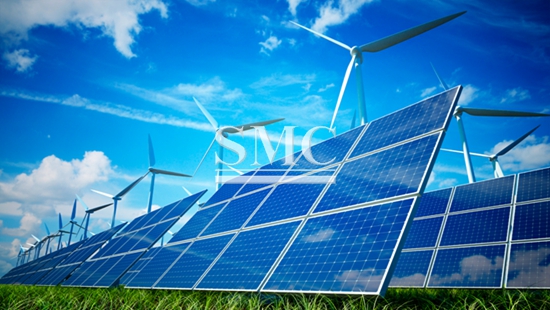 Guest contributors are welcome at the Alloy Wiki.It is a weekly wiki and guide on alloy information and processing technology, while also about the vast array of opportunities that are present in manufacturing. Our team of writers consists of a Machining Material Supplier / Machinist / Tool and Die Maker, a Biomedical Engineer / Product Development Engineer, a Job Development Coordinator / Adjunct Professor, and a President and CEO of a manufacturing facility. Many local solar panel companies have been working towards emigrating their manufacturing abroad while also speeding up construction of factories in the countries that are participating in the initiative. JinkoSolar have already invested heavily in the different economies that are connected to the initiative. They are implementing their projects that involve 1 gW of capacity, which also includes a supply agreement with Mexico's Federal Electricity Commission for 188 mW of capacity.
Recently, they have signed a 187 mW deal to help supply the Quantum Power GK, followed by another deal with Marubeni Crop-led consortium for the 1.177 gW Sweihan PV power plant project located in Abu Dhabi.
In the first quarter of the year, JinkoSolar has recorded PV module shipments of 2.068 gW, which is a 19.3 increase compared to the previous year. Alongside, they have also generated $839.3 million worth of revenue during their first quarter. They became the first solar panel make that have shipped over 2 gW of modules in a quarter.
Solar power will continuously be on the rise within the next couple of years. The world is working towards becoming a greener environment compared to its previous years, especially China. New standards have been set in place and new practices are becoming normal. Electric cars are becoming a serious trend that many automobile owners are taking into consideration. Over the past few years, China has become the leading country within the solar energy sector and it is just rising.
Link to this article:Rise of Photovolatics
Reprint Statement: If there are no special instructions, all articles on this site are original. Please indicate the source for reprinting:Alloy Wiki,thanks!^^