Hello everyone, with the development of the times, stainless steel plays an increasingly important role in our lives. I believe everyone is familiar with stainless steel. Let's talk about stainless steel mesh to you today.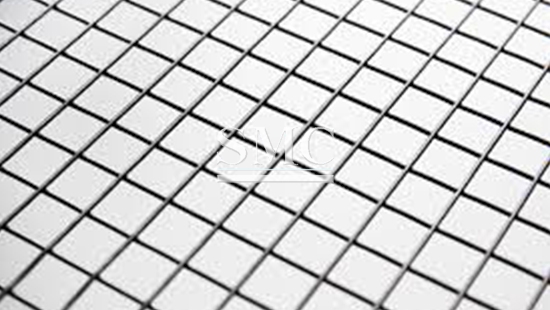 From the production process can be divided into: weaving, welding, stretching, punching, etc.; where weaving can be divided into plain weave, twill weave, plain weave, twill weave, anti-Dutch weave and other processes.
According to different processes and materials, it can be divided into: stainless steel braided square mesh, stainless steel mesh, stainless steel welded wire mesh, stainless steel mesh, stainless steel punching mesh and other varieties.
Stainless steel screen features:
1 good acid, alkali and rust resistance;
2 high strength, strong tensile, toughness and wear resistance, durable;
3 high temperature oxidation resistance, 304 stainless steel wire mesh temperature resistance 800 degrees Celsius, 310S stainless steel wire mesh temperature up to 1150 degrees Celsius;
4 normal temperature processing, that is, easy plastic processing, diversification of the use of stainless steel wire mesh;
SMC is a professional stainless steel manufacturer, providing high quality and low price stainless steel mesh of various specifications for the world, such as stainless steel mesh materials: SUS302, SUS304, SUS316, SUS304L, SUS316L, SUS310, SUS310s, SUS430
For our full list of products that we offer check out our website here. Be sure to join the conversation in our LinkedIn group, Facebook, and Twitter. Try also our WeChat by scanning the QR code below.
Anna H.//SMC Editor

Guest contributors are welcome at the Alloy Wiki.It is a weekly wiki and guide on alloy information and processing technology, while also about the vast array of opportunities that are present in manufacturing. Our team of writers consists of a Machining Material Supplier / Machinist / Tool and Die Maker, a Biomedical Engineer / Product Development Engineer, a Job Development Coordinator / Adjunct Professor, and a President and CEO of a manufacturing facility.