The Chinese government is pushing ahead with steel industry restructuring in order to deal with oversupply in the domestic market.
The Chinese government recently announced that China's annual steel production capacity would be reduced by up to 150 million tons by 2021. In addition, it shut down blast furnaces with a capacity of 110 million tons until May this year.
South Korean steelmakers are raising the prices of their products one after another as steel production in China is falling. For the first seven months of this year, China's steel exports decreased 28.7% from a year ago. Under the circumstances, POSCO raised the ex-factory prices of hot-rolled and cold-rolled steel sheets for August by 20,000 won (US$18) and 50,000 won (US$45) per ton, respectively. Hyundai Steel marked up the prices of the same products for the same period by 50,000 won (US$45) each per ton, too.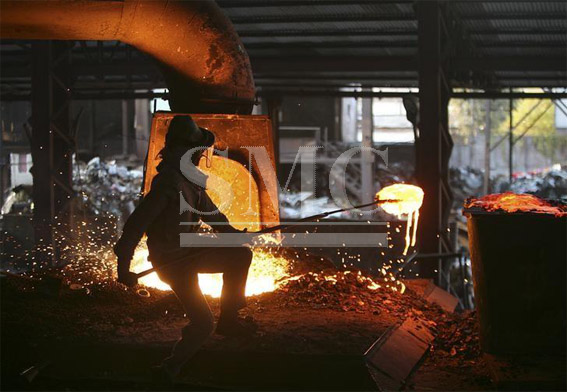 In the meantime, South Korean shipping companies such as Pan Ocean and Korea Line Corporation are expected to benefit from the Chinese government's qualitative restructuring of the steel industry. At present, the Chinese government is discouraging the use of blast furnaces using low-quality iron ore in the interest of environmental protection. The thing is most of the iron ore mined in China is of low quality and, as such, high-quality iron ore needs to be transported by ship from Brazil, Australia, etc. Last month, the Baltic Dry Index (BDI) reached 1,050 points, up 66.4% from a year earlier.
Shanghai Metal Corporation is a trusted aluminum alloy, aluminum foil price, stainless steel price and stainless steel manufacturer, kinds of stainless steel in china.

Source: hellenicshippingnews.com
Guest contributors are welcome at the Alloy Wiki.It is a weekly wiki and guide on alloy information and processing technology, while also about the vast array of opportunities that are present in manufacturing. Our team of writers consists of a Machining Material Supplier / Machinist / Tool and Die Maker, a Biomedical Engineer / Product Development Engineer, a Job Development Coordinator / Adjunct Professor, and a President and CEO of a manufacturing facility.