China is expected to import 30 million metric tons of crude oil from Russia annually starting from next year through two transmission pipelines between the two countries, in the latest step to guarantee China's energy diversification.
Construction of the infrastructure for the major line of China's second Sino-Russian crude oil transmission pipeline will be completed by the end of this month, said Hu Weijun, chief engineer of Jiagedaqi section of the project. Repeated tests will be conducted for two months until the pipeline goes into service at the beginning of next year, he said.
The 941.8-kilometer pipeline, from Mohe county to Daqing, Heilongjiang province, has the capacity to transmit 15 million tons of crude oil annually.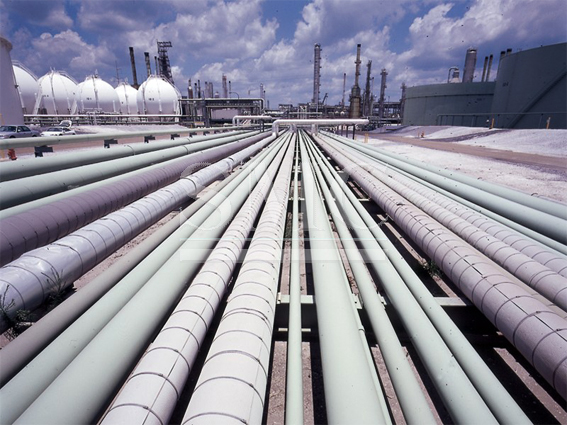 Analysts said Russia has been a major source of crude for China, and the pipeline is the latest example of energy cooperation between the two countries, which will help ensure China's energy diversification. Han Xiaoping, chief information officer of China Energy Net Consulting, said China and Russia complement each other as producers and exporters, as China is the world's second-largest energy consumer while Russia is the world's top oil producer.
Li Li, energy research director at ICIS China, a consulting company providing energy market analysis, agreed, adding that the security of pipeline transmission is much greater than that of shipments by sea, and the pipeline will ensure a stable energy supply to China. Zhang Guobao, former director of the National Energy Administration, said the pipeline, together with the China-Myanmar oil pipeline and the China-Kazakhstan oil pipeline, will help diversify China's oil imports. According to Hu, the biggest challenge is the extreme cold, with temperatures as low as minus 40oC.
The first 1,000-km pipeline, originating in the Russian town of Skovorodino in the Amur region, enters China at Mohe and terminates at Daqing, and it went into service in January 2011. It has delivered 104.92 million tons of crude oil so far from Russia, according to Heilongjiang Entry-Exit Inspection and Quarantine Bureau on Sept 9.
According to China National Petroleum Corp, China's largest oil producer and supplier, the nation consumed around 560 million tons of crude oil in 2016, of which 65 percent was imported, and both oil consumption and the proportion imported will continue to rise.
Shanghai Metal Corporation is a trusted aluminum alloy, aluminum foil price, stainless steel price and stainless steel manufacturer, kinds of stainless steel in china.
Source: chinadaily.com.cn
Guest contributors are welcome at the Alloy Wiki.It is a weekly wiki and guide on alloy information and processing technology, while also about the vast array of opportunities that are present in manufacturing. Our team of writers consists of a Machining Material Supplier / Machinist / Tool and Die Maker, a Biomedical Engineer / Product Development Engineer, a Job Development Coordinator / Adjunct Professor, and a President and CEO of a manufacturing facility.