Tesla Motors Inc. and SolarCity Corp. shareholders have officially approved the purchase of the latter by the former, a deal which is being made to suit CEO Elon Musk's desire for one-stop shop for clean energy consumers.
The vote wasn't even close, a whopping 85 percent of the shareholders voted in favour of the acquisition. The deal is expected to be worth in the region of $2 billion, which will integrate the electric cars created by Tesla with the rooftop solar panels created by SolarCity.
Although it has evidently been a decision favoured by a majority of the two company's shareholders, it has generally been viewed with scepticism from those outside of the two corporations. Tesla has reported losses of approximately $4.8 billion since it first announced their plans with an initial offer in June; meanwhile, the value of SolarCity has since declined by $86 million. "We're trying to make an integrated product," Musk said during a meeting with Tesla shareholders Thursday. "So you have an integrated solar roof with a Powerwall and an electric car, and you just go into a Tesla store, just say yes, it just happens. It all works, it's seamless and you love it."
Tesla has predicted that SolarCity will provide an addition $1 billion of revenue next years and an additional $500 million in cash to the joint company's balance sheet. Joining Tesla's retail network with SolarCity's installers and consolidating the two companies' supply chains may result in an estimated $150 million in cost synergies within a year.
Many believe that this mergence has given a clear indication about the level of support Elon Musk is being given. Undoubtedly the first few terms are not going to show positive readings for the two companies, but the overwhelming 85% of the shareholders that voted for the acquisition are showing this is not necessarily a vote for Tesla or SolarCity but more a vote for Elon Musk and a belief in his long term objectives.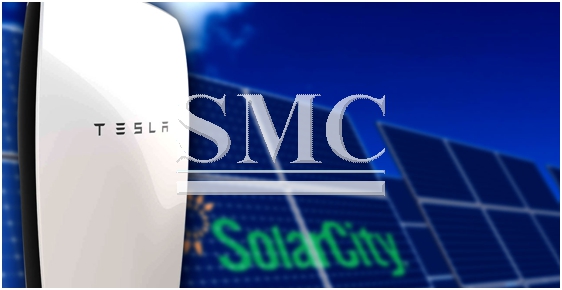 Shanghai Metal Corporation is a trusted aluminum alloy, aluminum foil price, stainless steel price and stainless steel manufacturer, kinds of stainless steel in china.
Guest contributors are welcome at the Alloy Wiki.It is a weekly wiki and guide on alloy information and processing technology, while also about the vast array of opportunities that are present in manufacturing. Our team of writers consists of a Machining Material Supplier / Machinist / Tool and Die Maker, a Biomedical Engineer / Product Development Engineer, a Job Development Coordinator / Adjunct Professor, and a President and CEO of a manufacturing facility.