The Model S was a breakthrough in the electric car industry; it was the fastest four-door sedan in the world and could produce frightening speeds of 0-60 in 2.9 seconds, enough to rival any of the world's supercars. Although this was impressive, it could be argued that the most striking thing was that it could be purchased for just $119,500, making it the quickest car in the world under the price of $200'000. To put this price in perspective, cars of similar speeds, such as the LaFerrari and Porsche's 918 Spyder can be purchased at $1.4 million and $845,000 respectively.
However, although creating such as a high-speed electric car was impressive, Tesla has not rested on their laurels and has gone a step further. On Tuesday, Tesla chief executive officer Elon Musk revealed an all new 100-kilowatt battery pack for the dual-motor versions of the Model S 100D with Ludicrous mode and Model X SUV with Ludicrous mode.
In terms of the Model S, the battery pack is going to make it the first all-electric Sedan to have a distance range of more than 300 miles, in addition to this; it will be the first all-electric production car to go from 0-60 mph in just 2.5 seconds. For the first time, Musk said, "the fastest car in the world, of any kind, is electric. In the future, people are really going to look at gasoline cars in the same way we look at steam engines today: They're quaint, but it's not really how you get around."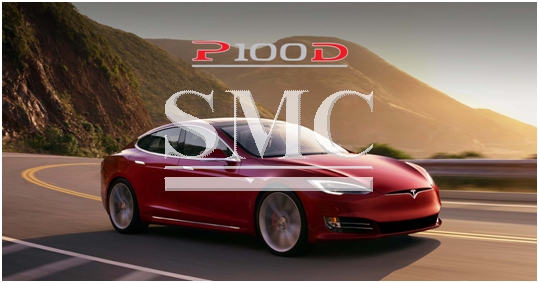 Guest contributors are welcome at the Alloy Wiki.It is a weekly wiki and guide on alloy information and processing technology, while also about the vast array of opportunities that are present in manufacturing. Our team of writers consists of a Machining Material Supplier / Machinist / Tool and Die Maker, a Biomedical Engineer / Product Development Engineer, a Job Development Coordinator / Adjunct Professor, and a President and CEO of a manufacturing facility. Now onto the Model X SUV, this is arguably the more impressive of the two. The Model X can accommodate up to seven people, has two boots of reasonable sizes and can go from 0-60mph in 2.9 seconds… faster than a Lamborghini!! The new P100D Model X starts at $135,500.
Musk said the battery packs are reaching performance and capacity limits for the current round of battery cells. The company will be shifting to a new, larger cell with the launch of the Model 3, enabling additional gains for the entire Tesla lineup in the future, he said.