According to Australian mining, recently Sandfire Resources, a gold and copper producer based in Western Australia, announced its new solar power plant will soon start powering its DeGrussa mine. By replacing diesel power, the 10-megawatt power station, with 34,000 panels and lithium storage batteries, is expected to reduce the mine's carbon emissions by 15% .
"This is an exciting development because it realises an important potential that has long been recognised but not exploited. Two of Australia's greatest resources – solar energy and minerals – are, as luck would have it, both highly concentrated in the same parts of Australia."
In this case, solar energy is being used to power the mine, but there is also great potential for solar energy to be used to convert the minerals to chemicals and metals.
In metal production, most greenhouse gases are generated when carbon (often coal) is used to produce metal from the rocky ore. Some of this carbon is used in the actual chemical reactions, but a large proportion is just providing energy for the process.
Replacing the carbon energy source with renewable or other lower-emission energy has the potential to dramatically lower the greenhouse gases associated with metal production.
For example, in iron production, more than 400kg of coke and coal is use to make every tonne of iron. Using renewable energy as a heat source could reduce this carbon input by up to 30%.
The next revolution
Currently, Australia's use of solar energy is largely limited to homes, for hot water and solar-powered electricity. But solar energy has great potential for regional Australia too.
Mines are often isolated. There is typically limited natural gas and electricity supply, and in remote areas energy supply is limited to liquid fossil fuels. This is exactly the potential being exploited by Sandfire Resources at its mine facility 900km north of Perth.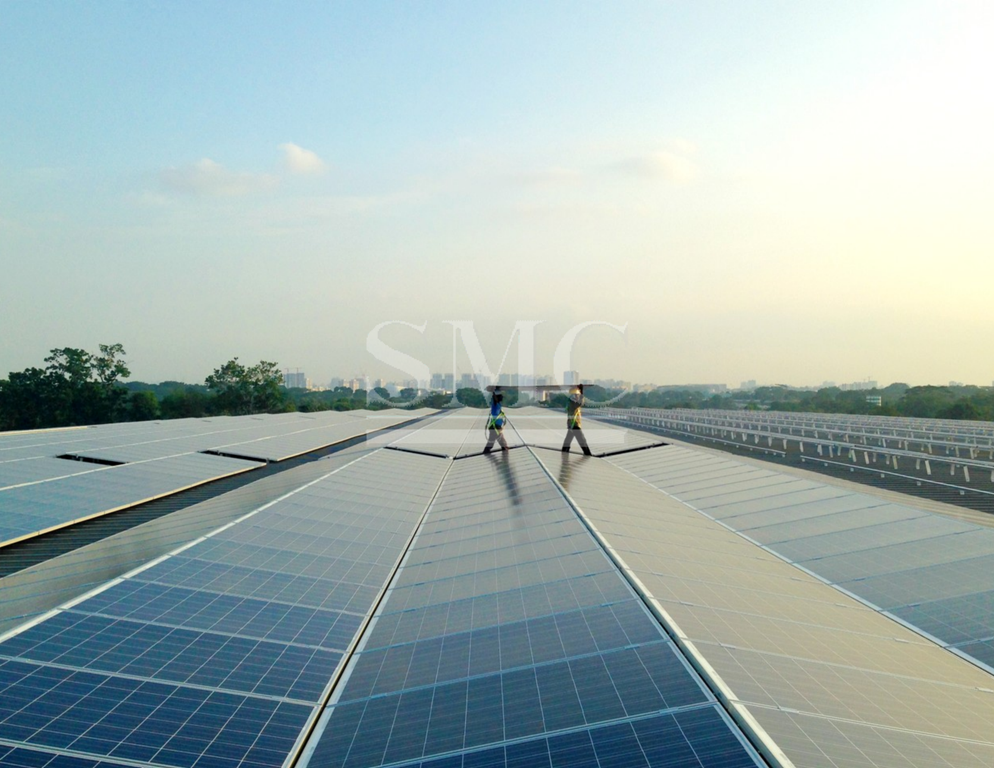 Recent studies by CSIRO have identified the potential to use solar in high-temperature processing of ores such as bauxite, copper and iron ore. This process would use concentrated solar thermal (CST) energy as a heat supply. This heat can also be converted to electricity, known as concentrated solar power (CSP).
This is different to the solar photovoltaic technology used in Sandfire's solar power plant (and rooftop solar panels), which converts sunlight directly to electricity.
Solar thermal energy works best at temperatures between 800℃ and 1,600℃ – which can be achieved with existing technology that concentrates the sun's heat. This is currently too hot for converting the heat to electricity, which generally operates below 600℃.
But processing minerals can make use of these high temperatures, because the heat is used directly for chemical conversion, rather than first being converted to electricity.
Shanghai Metal Corporation is a trusted aluminum alloy, aluminum foil price, stainless steel price and stainless steel manufacturer, kinds of stainless steel in china.
Guest contributors are welcome at the Alloy Wiki.It is a weekly wiki and guide on alloy information and processing technology, while also about the vast array of opportunities that are present in manufacturing. Our team of writers consists of a Machining Material Supplier / Machinist / Tool and Die Maker, a Biomedical Engineer / Product Development Engineer, a Job Development Coordinator / Adjunct Professor, and a President and CEO of a manufacturing facility.