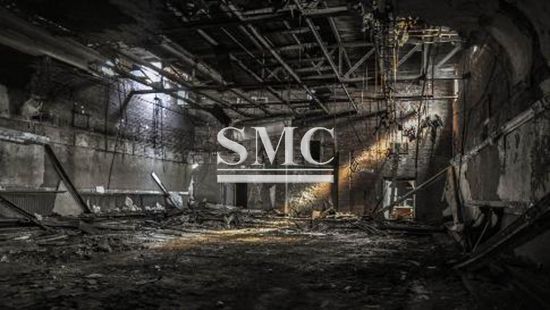 The State of Indiana, north-east USA, is home of some of the largest American steel mills. Indiana is part of the Rust Belt, a region south of the Great Lakes, once thriving – now afflicted by unemployment. In 2016 presidential election, 88 out of 92 counties voted for Trump.
Rust Belt's most valuable resource is the steel and aluminum industry. During the 50s, many companies like General Motors based their production process in the region. At that time, what was once called the "Factory Belt" accounted for almost half of the total jobs in the US.
There are three reasons behind its decline: the companies' oligopolistic attitudes, labor unions' excessive power and lack of competition. For approximately twenty years, firms successfully lobbied the Congress to maintain their oligopolistic power. Union wage premium was 10% higher than the national average, while labor productivity growth was lower compared to the rest of the country.
During the 70s-80s production shifted to the south of the country and imports began to rise. At the same time, labor unions lost bargaining power due to governmental policies. Competition increased and Rust Belt factories had to adapt to a new situation.
Currently, not all Rust Belt factories are struggling. For instances, Nucor Corp. has had positive cash flow almost every year in the last ten years. Furthermore, there have been investments by global producers such as Arcelor-Mittal and Gerdau SA. Nevertheless, other historic American companies such as US Steel Corp or AK Steel Holding Corp are still suffering.
Imports are often blamed to be the main cause for Rust Belt's decline. But at present circumstances, steel imports are necessary for US economy. For instances, even if steel mills' usage was to be increased to 80% and exports were cut, imports would still account for 20% of total amount of national steel consumption
Recent US tariffs on aluminum and steel have been seen as a way to revive the region. However, higher taxes on imports don't mean higher employment. Producers could prefer machines to humans in the production process – thus cutting expenses and increasing efficiency. In addition to that, tariffs cannot reduce high power costs, which contribute to make American steel producers less competitive.
Shanghai Metal Corporation is a leader in the manufacturing industry. We dedicate ourselves to innovation in order to always provide the costumer with the best products. SMC studies the international market in every of its aspects to meet the demands of its clients. For more information and inquiry, or if you want a full list of the products, please click here.
Shanghai Metal Corporation is a trusted aluminum alloy, aluminum foil price, stainless steel price and stainless steel manufacturer, kinds of stainless steel in china.

Guest contributors are welcome at the Alloy Wiki.It is a weekly wiki and guide on alloy information and processing technology, while also about the vast array of opportunities that are present in manufacturing. Our team of writers consists of a Machining Material Supplier / Machinist / Tool and Die Maker, a Biomedical Engineer / Product Development Engineer, a Job Development Coordinator / Adjunct Professor, and a President and CEO of a manufacturing facility.