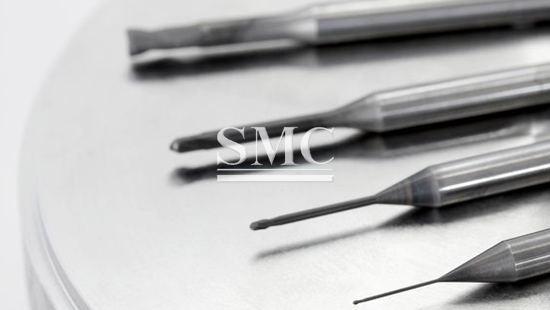 In sectors like healthcare, advancements in technology are an extremely important aspect. Progresses in metal industry also contributed to the improvement of such sector, always ensuring safety and hygiene. Aluminium is an example of the metals that the industry has recently started to use.
Aluminium is commonly used in equipment for orthopedic, endoscopic, craniomaxillofacial, spine, trauma, surgical instruments and for general hospital equipment. Surgical cases, containers, trays and kits and other devices made from aluminium are preferable to stainless steel or plastic counterparts.
In the healthcare sector, aluminium proved to be good for its design flexibility, recyclability, lightweight, low manufacturing cost and its strength-to-weight ratio. The metal is easy to manufacture and its good thermal conductivity ensures that tools dry quickly, minimising the spread of bacteria through wet surfaces.
With the addition of other metals for better coating, aluminium can accept many types of finishes, improving corrosion and allowing for better identification of the tools. In other words, aluminium allows for the control of instruments' costs without sacrificing quality.
Yet, cleaning, disinfection and sterilization used in clinics and hospitals can be highly corrosive to aluminium due to the high alkaline content of detergents. Reusable tools are constantly subject to detergents and acids, but aluminium is not exceptionally resistant to alkaline. Thus, the manufacturing of alloys is needed.
The latter must be biocompatible. Being inert with the human body is imperative, so that it won't cause any contamination when touching the human body. Alloys aim at improving aluminium's durability as well as wear, corrosion and scratch resistance by applying specific coatings. As president of Sanford Process Company Tim Cabot states, 'there is a growing need for new approaches to finish reusable medical equipment made from aluminium'.
Finally, aluminium tubes today are widely used for disposable surgical devices and diagnostic instruments. Despite an on-going debate about reusable versus disposable tools, the growing demand for aluminium disposable medical instruments suggests that the majority may be in favour of the latter.
At SMC, we have recently begun to supply medical commodities. Whilst aiming for perfection in the current industries of operation, SMC always looks for business opportunities where to test ourselves. Thanks to our research we can supply you with medical accessories such as Round Aluminium Alloy Tube for Medical Instruments and Stainless Steel Medical Needle. For more information and a full list of products, please click here.
Shanghai Metal Corporation is a trusted aluminum alloy, aluminum foil price, stainless steel price and stainless steel manufacturer, kinds of stainless steel in china.

Guest contributors are welcome at the Alloy Wiki.It is a weekly wiki and guide on alloy information and processing technology, while also about the vast array of opportunities that are present in manufacturing. Our team of writers consists of a Machining Material Supplier / Machinist / Tool and Die Maker, a Biomedical Engineer / Product Development Engineer, a Job Development Coordinator / Adjunct Professor, and a President and CEO of a manufacturing facility.