I've never heard of copper tube for gas distribution, is it new?
Not really. Flexible copper tube is commonly used in gas distribution systems…and not just in new homes. For more than 30 years copper tube has been reliably delivering both natural and LP gas to residential, commercial and retail structures. It's even the mainstay in healthcare facilities for medical gasses.
Is copper gas distribution tube safe?
Actually, it's probably the safest material for gas distribution you can get. Copper gas distribution tube is approved for use by all major U.S. and Canadian model codes. And, unlike traditional gas system piping, copper tube's flexibility allows for long, unbroken runs. This eliminates the need for fittings to make sharp bends or go around corners, which reduces the potential for leaks and makes your home safer than ever before for you and your family.
Should I be concerned about how copper gas distribution tube is installed?
Not in the least. Copper gas distribution tube is installed by your builder's plumbing contractor. You can rely on a skilled professional using the same tried and true materials and techniques for your gas system that are used to install your dependable copper plumbing system.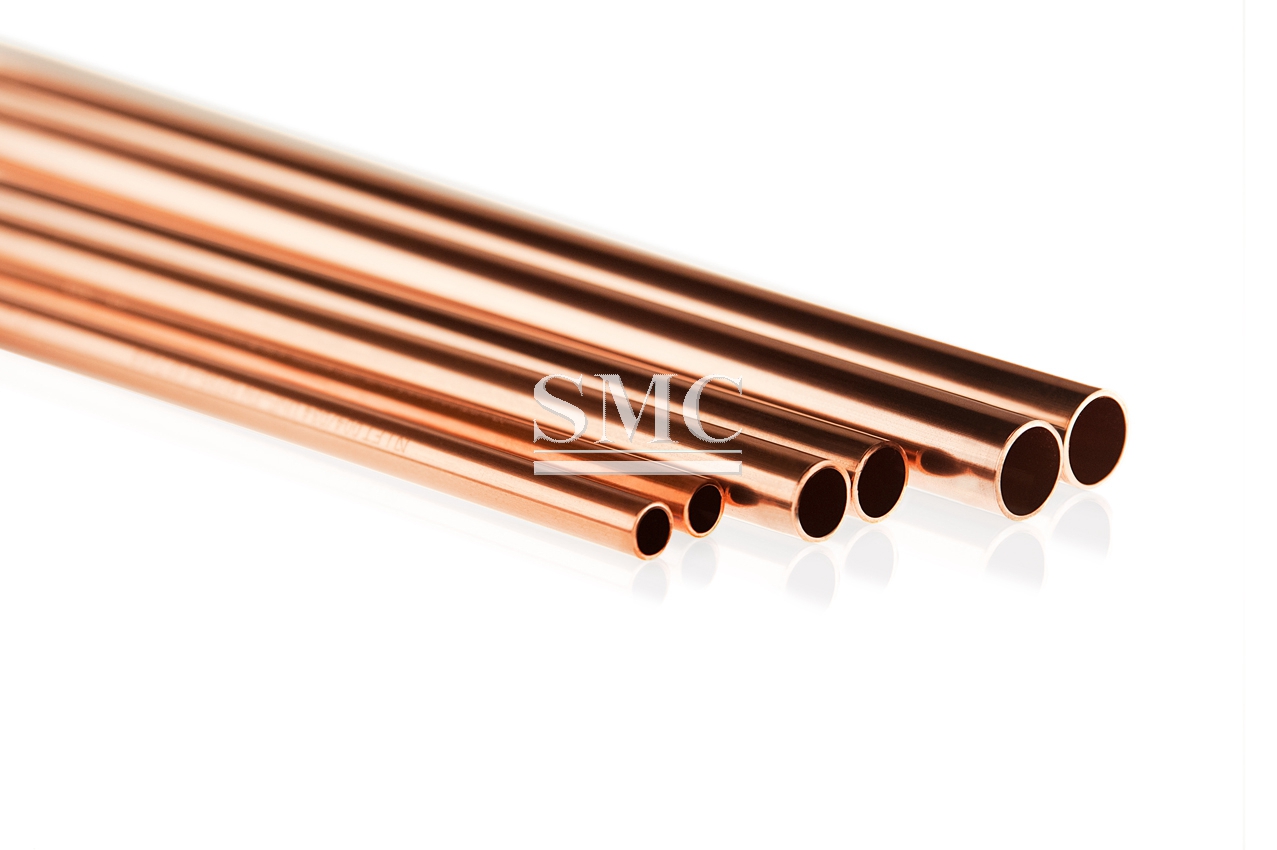 Does a copper tube gas distribution system cost more?
Because of its low materials cost and fast installation, a copper tube gas distribution system actually boasts the lowest installed cost of any competing system on the market. So, in addition to providing you with the reliability and safety of a copper gas system, your builder can invest the savings in other quality home enhancements.
Is a gas system limited to just cooking and providing hot water?
In today's modern home, the use of gas appliances is rapidly expanding. In addition to heating, cooking and hot water, flexible copper tube makes it easy to use gas for fireplaces, clothes dryers, outdoor grills, spas and even accent lighting for driveways, walks and entrances. The possibilities are practically endless.
Take a moment to find out more about the material in one of your home's most important systems. You'll see that quality is the reason your builder chose the cost-effective and high-quality flexible copper tubing for fuel gas distribution.
Shanghai Metal Corporation is a trusted aluminum alloy, aluminum foil price, stainless steel price and stainless steel manufacturer, kinds of stainless steel in china.

Guest contributors are welcome at the Alloy Wiki.It is a weekly wiki and guide on alloy information and processing technology, while also about the vast array of opportunities that are present in manufacturing. Our team of writers consists of a Machining Material Supplier / Machinist / Tool and Die Maker, a Biomedical Engineer / Product Development Engineer, a Job Development Coordinator / Adjunct Professor, and a President and CEO of a manufacturing facility.