What is hardware?
Hardware refers to any metal item which works in concert with the doors, windows, cabinets and vents in your new home. Examples of these functional, yet decorative, pieces include door knockers, knobs, locks and hinges; window locks and cranks; cabinet pulls; floor thresholds; and wall or floor registers for heating or air conditioning.
Why is solid brass hardware the best?
Solid brass hardware is tough and strong. And it adds sophisticated beauty to any home. Since brass is impervious to the elements and naturally resists corrosion, solid brass hardware will give you years of trouble-free service. Whether you select a bright, brushed or antique finish, the beauty and durability of solid brass will be enjoyed and appreciated for years. Chances are it will even outlast your home.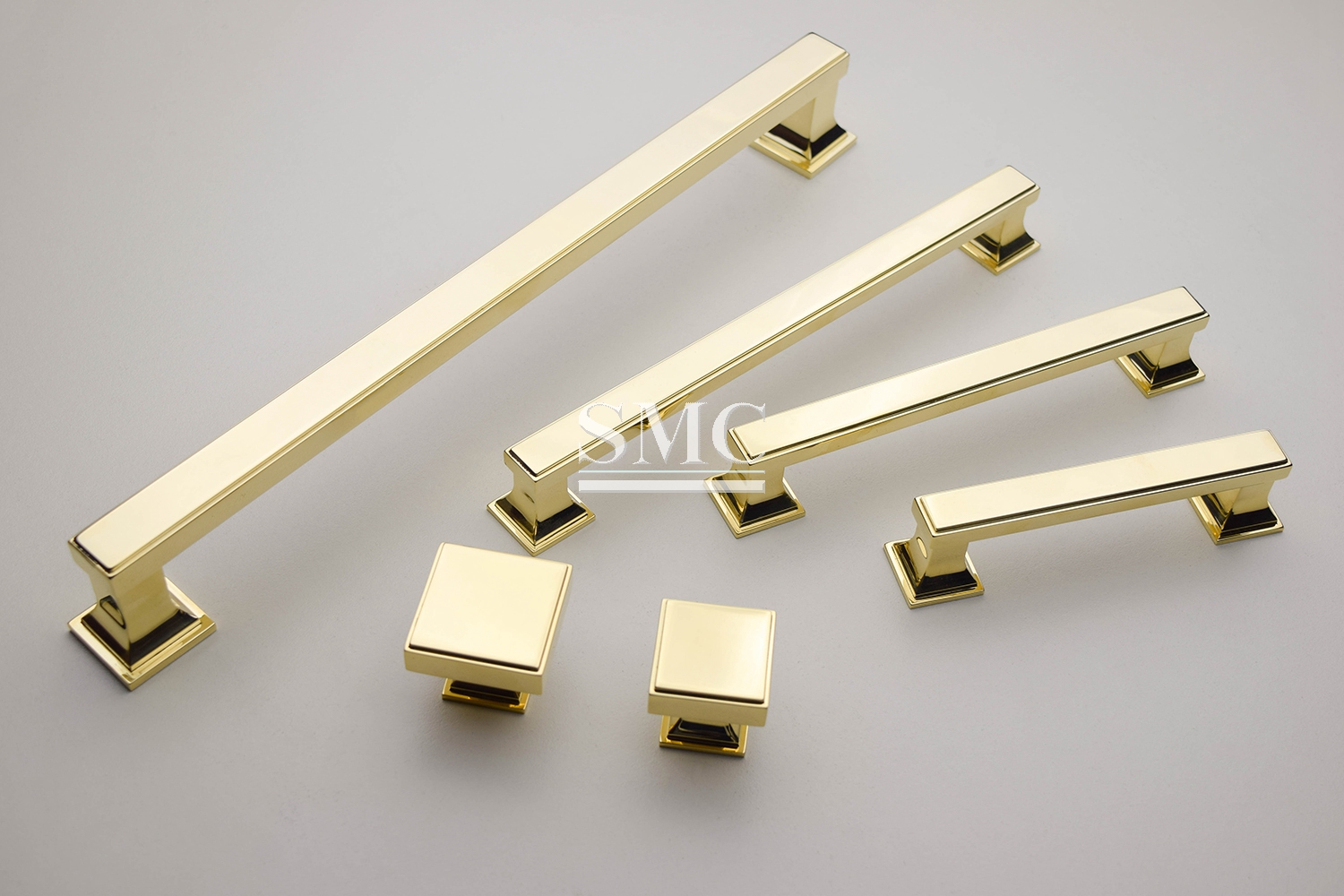 Will I pay more for solid brass hardware?
The quality of solid brass can, in some cases, cost more than aluminum or plated steel. But unlike those metals, solid brass will not rust, corrode or need to be periodically replaced. So, solid brass will not only give you a lifetime of reliable performance, overall, it will end up saving you money.
How can I tell if the hardware is solid brass or just plated?
Since hardware can be plated to give the "look" of solid brass, it is sometimes difficult to tell. Many manufacturers-proud of their product quality-stamp the words Solid Brass on the back surface of the hardware or apply a sticker that lets you know. When in doubt, just ask your builder.
In a word, no. Solid brass hardware will age with distinction, turning a rustic, deep metallic brown over time. However, if you prefer, there are lifetime coatings available that can be applied which will help your hardware maintain its bright, polished look forever.
Take a moment to find out more about the material used for your home's hardware. You'll see that quality is the reason your builder chose to install solid brass hardware.
Shanghai Metal Corporation is a trusted aluminum alloy, aluminum foil price, stainless steel price and stainless steel manufacturer, kinds of stainless steel in china.

Guest contributors are welcome at the Alloy Wiki.It is a weekly wiki and guide on alloy information and processing technology, while also about the vast array of opportunities that are present in manufacturing. Our team of writers consists of a Machining Material Supplier / Machinist / Tool and Die Maker, a Biomedical Engineer / Product Development Engineer, a Job Development Coordinator / Adjunct Professor, and a President and CEO of a manufacturing facility.