It appears that 2016 is the year that Aston Martin are looking to expand their brand beyond the realms of just cars. After just last month unveiling there first 'brand experience' store in the heart
of the Mayfair district, in London, Aston Martin are now looking to further expand their automotive sector by venturing into the 'luxurious boating' industry.
The British car manufacturer unveiled two luxury models AM37 and the AM37S (the latter being a slightly quicker version), the price of the two? Oh, just a measly $1.6m and $2.1m, respectively.
The boat has been a project of Aston Martins for a while now, they first teased of the boat in 2015 but very little was revealed, they said only 'likely owners' will be given any further details on a
strictly confidential basis. However, the time has come for all to be revealed and we now know it's a 37ft powerboat, and is a simply beautiful construction.
Here is a list of the key characteristics:
• The powerboats were built in collaboration with Quintessence Yachts and architect Mulder Design
• 8 people can fit on the boat with comfort
• The AM37 will reach a top speed of 45 knots, whereas the AM37S will reach a speed of 50 knots
• The onboard table can be easily converted into a bed
• Navigation and entertainment systems
• Amenities such as a microwave, refrigerator and air conditioning
• A swim deck for easy access to the sea
• A sliding cover
• Preliminary materials of carbon fibre for the dashboard, glass, wood and leather, the powerboats sophisticated designs and embedded technologies have ensured a high-quality finish.
Aston Martin has said they want the AM37 to be incredibly exclusive, to ensure every boat receives the upmost detail and attention which involves substantial handcrafting. The first boat has
officially been sold and its delivery date is expected at the beginning of 2017. The company has said they will be strictly limiting the number of sales to just 8-12 per year.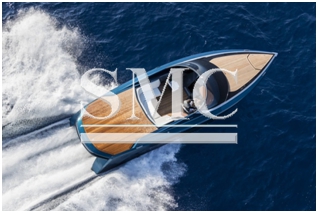 Guest contributors are welcome at the Alloy Wiki.It is a weekly wiki and guide on alloy information and processing technology, while also about the vast array of opportunities that are present in manufacturing. Our team of writers consists of a Machining Material Supplier / Machinist / Tool and Die Maker, a Biomedical Engineer / Product Development Engineer, a Job Development Coordinator / Adjunct Professor, and a President and CEO of a manufacturing facility.
Shanghai Metal Corporation is a trusted
aluminum alloy
,
aluminum foil price
,
stainless steel price
and
stainless steel manufacturer
, kinds of
stainless steel
in china.