January 5th 2017 – Base metal prices have continued their rise at the expense of a weakened dollar; the average increase is 0.4%, with Zinc the only one to be operating in negative territory at 0.2%. Tin is operating at the lowest of base metals with an increase of 0.1%, whilst nickel is seeing the strongest gains of 0.8%. Three-month copper prices are up 0.6% at $5,670 per tonne.
Today's strength follows on from yesterday's strength where the base metals climbed an average of 2.2% led by a 3.6% gain in zinc prices, a 3.3% rise in lead prices and a 2.8% rise in copper prices to $5,635 per tonne. The markets were buoyed by strong economic data and an apparent return of buying interest following December's profit-taking ahead of year-end.
In Shanghai, the base metals are up an average of 1.1% this morning December 5, led by gains in lead and zinc that average 2.2%, copper prices are up 1.2% at Rmb 45,890 per tonne, nickel prices are up 0.7%, tin prices are up 0.5%, while aluminium prices are bucking the trend with a 0.2% decline. In Changjiang, spot copper is up 1.3% at Rmb 45,480-45,680 per tonne, the spread is at an equivalent of $30 per tonne contango, while the LME/Shanghai copper arb ratio has slipped to 8.1, no doubt pulled in by today's stronger yuan.
In FX, the dollar index is weaker at 101.94, the high recently was 103.82, while the recent low was 101.53. As the dollar has turned lower other currencies are firmer with the yen at 115.93, the euro at 1.0554, sterling at 1.2345 and the aussie at 0.7310. Perhaps the biggest reaction has been the rebound in the yuan to 6.8115, from around the 6.9500 level in recent days and a corresponding firmer tone in most emerging market currencies, the peso being the exception.
The start of the year has seen buying across metals resume and the weaker dollar will add fuel to the rally so for now the markets seem unperturbed by the potential for market uncertainty as president-elect Donald Trump takes the helm. Given the good economic data we continue to remain mildly bullish for the industrial metals as demand looks set to improve, but we are wary that the metals may be running into a political-generated storm in the weeks ahead and there may well be some risk-off times later in the month. So for now we would run with the trend, but be prepared for set-backs.
Source: FastMarkets, 2016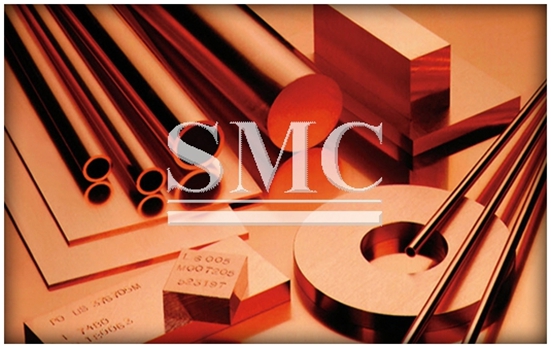 Shanghai Metal Corporation is a trusted aluminum alloy, aluminum foil price, stainless steel price and stainless steel manufacturer, kinds of stainless steel in china.
Guest contributors are welcome at the Alloy Wiki.It is a weekly wiki and guide on alloy information and processing technology, while also about the vast array of opportunities that are present in manufacturing. Our team of writers consists of a Machining Material Supplier / Machinist / Tool and Die Maker, a Biomedical Engineer / Product Development Engineer, a Job Development Coordinator / Adjunct Professor, and a President and CEO of a manufacturing facility.
Link to this article:Base metals continue to rally
Reprint Statement: If there are no special instructions, all articles on this site are original. Please indicate the source for reprinting:Alloy Wiki,thanks!^^