Each nation is putting effort in trying to build a sustainable world by joining the Paris Agreement. The past few years, clean energy projects are becoming more and more prominent. China, being the lead within the clean energy sector is partnering with Africa and helping the country transform and grow. A number of clean energy projects such as the Dongfang Electric Corp's Gibe III Dam project as well as the China Power Equipment and Technology's Grand Ethiopian Renaissance Dam will help the country realize the importance of industrialization and urbanization.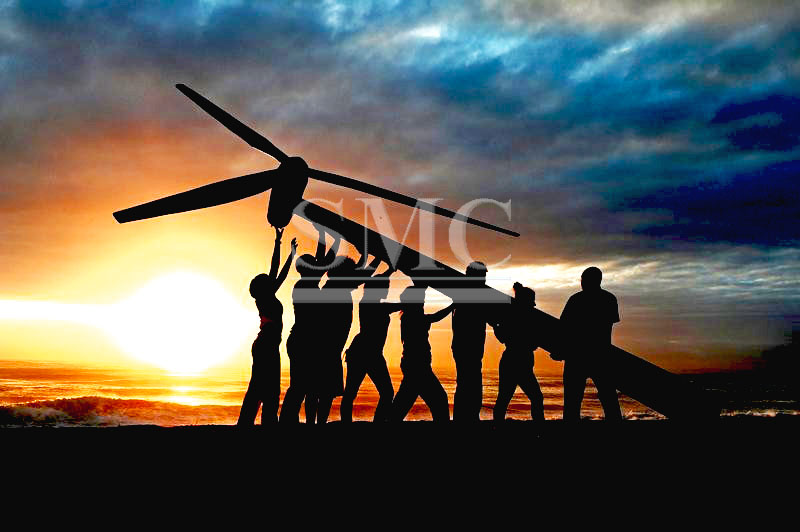 Africa is struggling with an infrastructure problem and is in need of adequate electricity. Reports have revealed that per capita energy consumption within the continent only exceeds one-third of the global average, while its 190 million kilowatt installed capacity accounts for only 3 percent of the global total. Today, more than 600 million people in the continent live without electricity.
There can be great potential for clean energy to succeed in this country. They have an abundance of resources that will play a key role in solving their energy shortage. The continent accounts for 10 percent of global hydropower, 32 percent of wind power, and 40 percent of solar energy. They just need to put the resources to good use.
China is coming to their aid by helping them utilize their resources. Dongfang Electric Corp has supplied the mechanical and electrical equipment at Ethiopia's Gibe III Dam. This dam has generated over 6 billion kWh annually which have provided the country is economic benefits by doubling the country's installed capacity. Also, there has been an electricity transmission expressway that has been built in Ethiopia which provides a solid foundation for energy interconnection throughout East Africa. The Grand Ethiopian Renaissance Dam that was constructed by China Electric Power Equipment and Technology has set the record in a few fields within East Africa: the longest transmission path, highest voltage level, and the greatest output capacity. The upgrade in energy distribution and network structure within the country also help provide and supply the neighboring countries.
China is not only providing the projects with equipment, but are also providing and sharing their skills and standards. "The localization rate of the equipment used in the project has reached 100 percent. China's design, skills and standards are getting more and more acknowledgement globally," Zhu Liwei, an official from the African Affairs Department of CET states.
Upgrading Africa's infrastructure is pertinent in China's Belt and Road Initiative. "Global Energy Interconnection in East Africa is a powerful driving force of local economic development." Not only will Africa flourish, but China's economy will as well.
Shanghai Metal Corporation is a trusted aluminum alloy, aluminum foil price, stainless steel price and stainless steel manufacturer, kinds of stainless steel in china.
Guest contributors are welcome at the Alloy Wiki.It is a weekly wiki and guide on alloy information and processing technology, while also about the vast array of opportunities that are present in manufacturing. Our team of writers consists of a Machining Material Supplier / Machinist / Tool and Die Maker, a Biomedical Engineer / Product Development Engineer, a Job Development Coordinator / Adjunct Professor, and a President and CEO of a manufacturing facility.