After initial alarm, it's now anticipated that increased interest rates in the United States will have very little bearing on the metals markets.
The Federal Open Market Committee (FOMC) on Wednesday December 14 raised interest rates to a range of 0.5-0.75% from 0.25-0.5%, which was widely anticipated and was largely priced in by commodities and equities. The metals complex won't really feel the effects until rates reach at least 2%, Edward Meir, an analyst at New York-based INTL FCStone, said. "[We have] a long way to go," he said. "We've gone up [0.5 percentage points] in nine years. I may be dead by the time we reach 2%."
"The base metals prices do not seem to have been too focused on the US interest rate decisions. The market has been following its own agenda in recent months. In recent weeks, prices have tended to consolidate and given the gains since late October that is not a surprise," Adams said in a December 15 report.
"The prices of some industrial metals trended higher after the FOMC meeting, perhaps taking heart from the fact that Fed tightening reflects a stronger US economy," Capital Economics said in a December 16 report.
But Dane Davis, a commodities research analyst at London-based Barclays Investment Bank, said that there is some risk and that a stronger dollar could be a headwind. "In the short term, particularly for copper, higher rates will have a negative effect on prices via the stronger US dollar," Davis said. Unless the Federal Reserve lifts rates too quickly, Davis doesn't think higher rates will have much of an impact on demand for metals.
Firms will be able to manage. It's how much further down the road and how much further interest rates have to go before it has a big effect.
Source: FastMarkets, 2016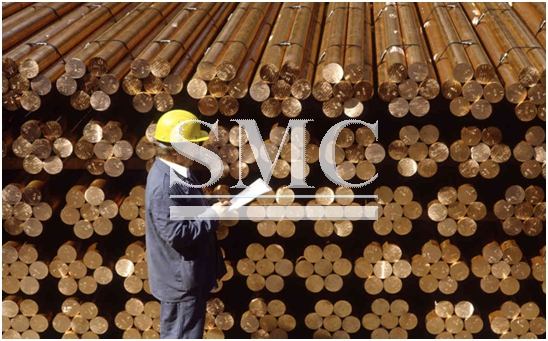 Shanghai Metal Corporation is a trusted aluminum alloy, aluminum foil price, stainless steel price and stainless steel manufacturer, kinds of stainless steel in china.
Guest contributors are welcome at the Alloy Wiki.It is a weekly wiki and guide on alloy information and processing technology, while also about the vast array of opportunities that are present in manufacturing. Our team of writers consists of a Machining Material Supplier / Machinist / Tool and Die Maker, a Biomedical Engineer / Product Development Engineer, a Job Development Coordinator / Adjunct Professor, and a President and CEO of a manufacturing facility.